Summertime Chill
Summer'21 New Arrivals
Sunnier days are ahead. To make sure you enjoy your time in the outdoors, our latest summer edit covers various styles in lightweight, breathable and quick-dry fabric to help fend off the heat.
The summer'21 collection features casual outfits inspired by the coasts of Miami and brings to mind what it is like to laze in the sun, by the sea. Hues of blue and yellow span across the new collection in the form of tie-dye and dip-dye print t-shirts to lightweight denim overshirts and pinafores. Oversized silhouettes and functional wear take centre stage so you can take on the heat without breaking a sweat.
bossini's Summer 2021 Collection will be available at selected bossini stores*, for order via home delivery and online on Shopee Mall and eCapitaMall.
*Available at all bossini stores excluding AMK Hub (adults' items available), Bedok Mall, Changi City Point, Downtown East, Hougang Mall, Jewel Changi Airport, Toa Payoh (ladies' items available) and United Square (ladies' and kids' items available). Prices stated are before discount. Information and offers are accurate at time of publish, subject to changes without prior notice. Member privileges are only applicable in-store/member discount not applicable with new launch offer. View our full store listing here.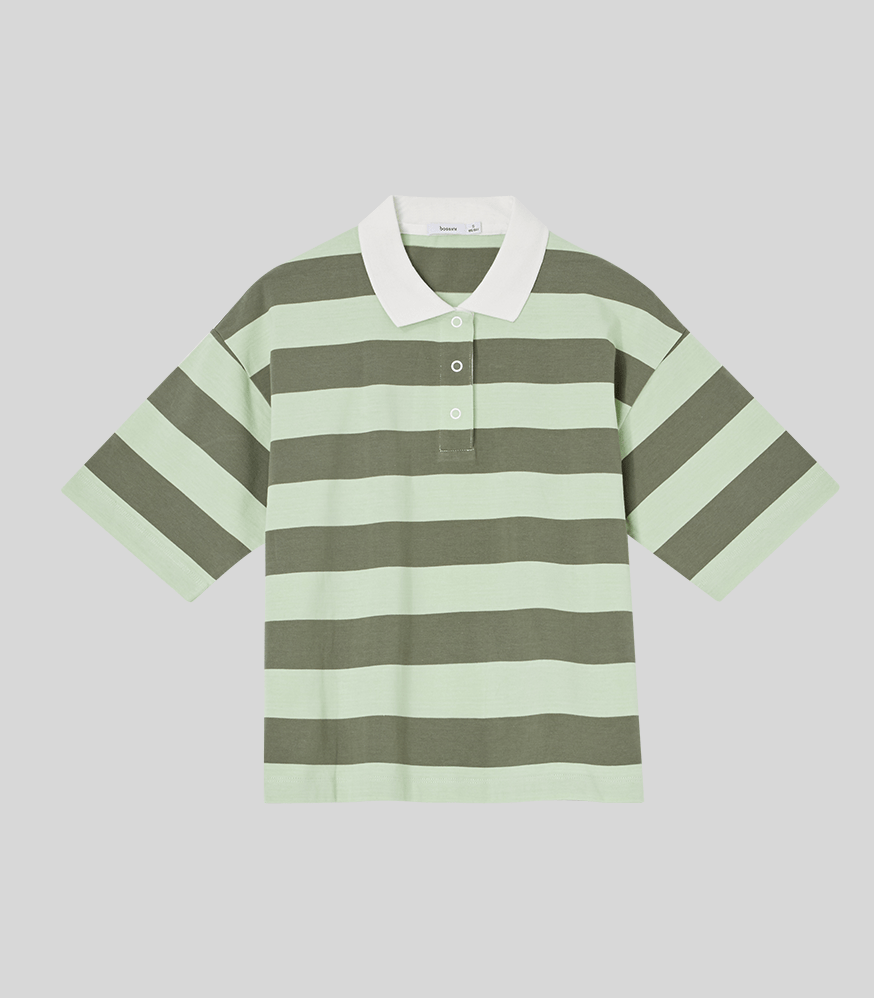 WOMEN



$23.90
Elbow Sleeve Striped Polo Tee
Product Code: 82-00150-80
Size Range: XS–XL
Colour: Green Combo
Material: Cotton Jersey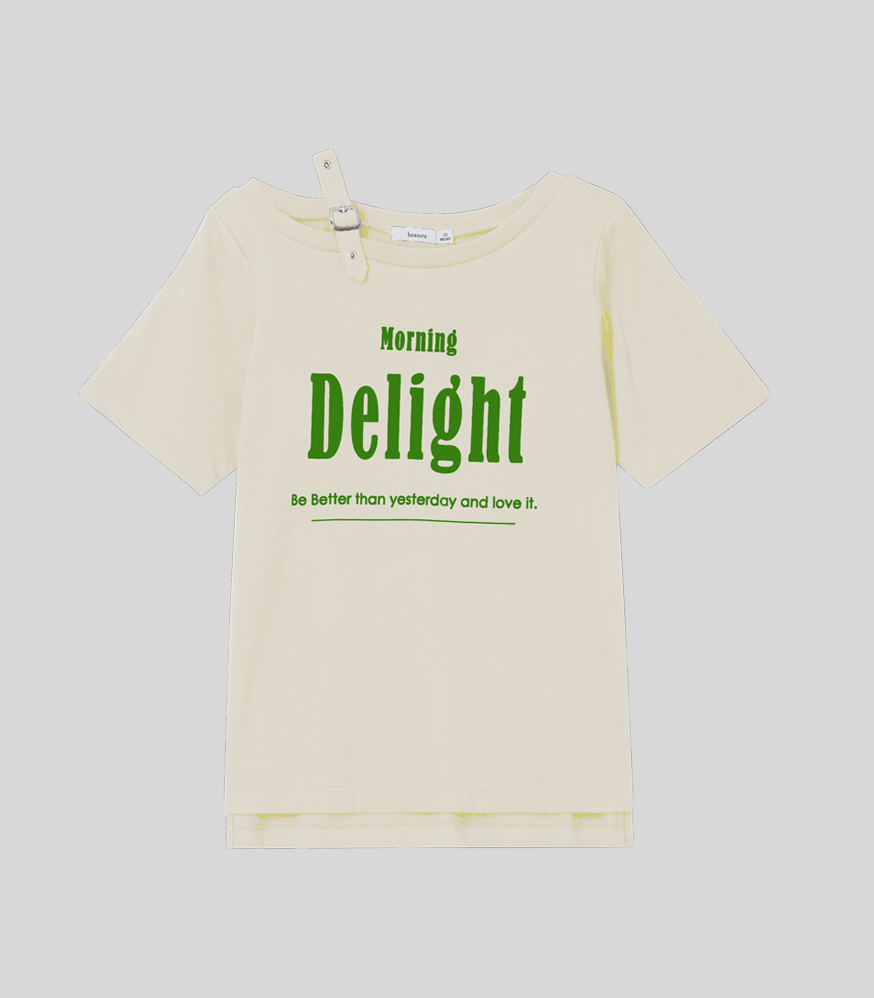 WOMEN



$23.90
Elbow Sleeve Tee with Shoulder Strap
Product Code: 82-00190-30
Size Range: XS–XL
Colour: Light Beige
Material: Cotton Jersey
WOMEN



$29.90
Loose Fit Tie Dye Tee
Product Code: 82-00250-30
Size Range: XS–XL
Colour: Pink Combo
Material: Cotton Jersey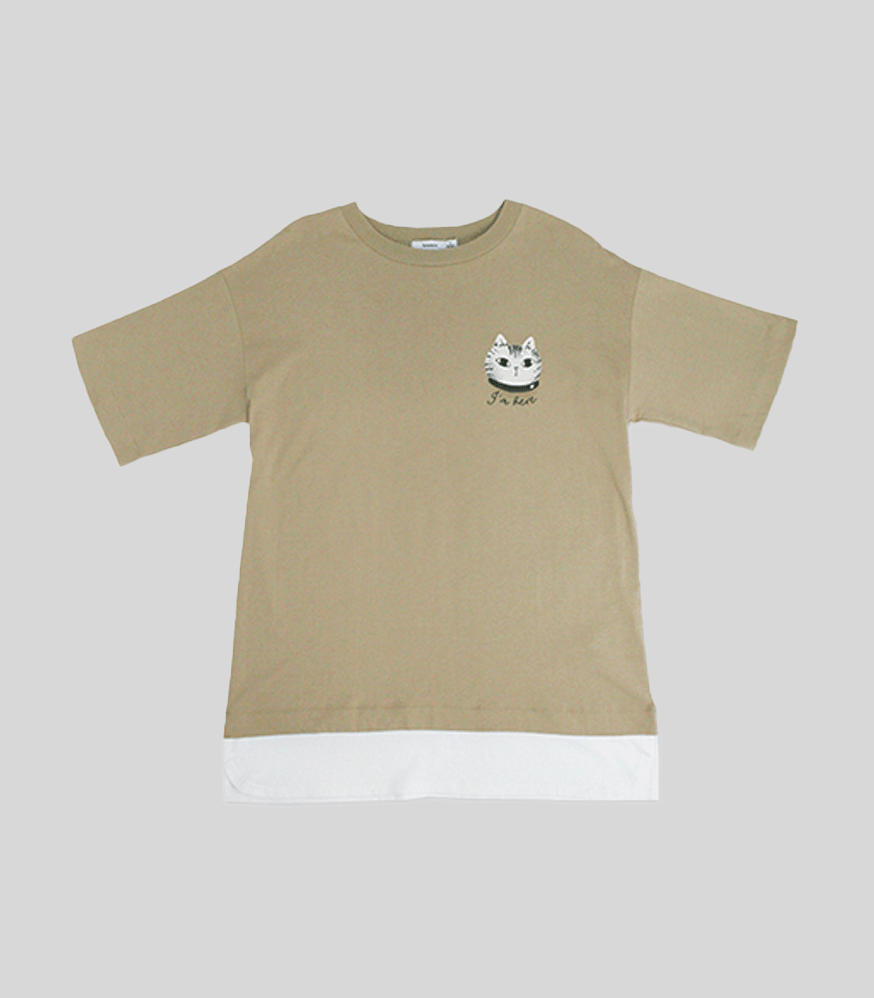 WOMEN



$29.90
Elbow Sleeve Tunic with Layered Hem
Product Code: 82-00330-60
Size Range: S–L
Colour: Dark Sand
Material: Cotton Jersey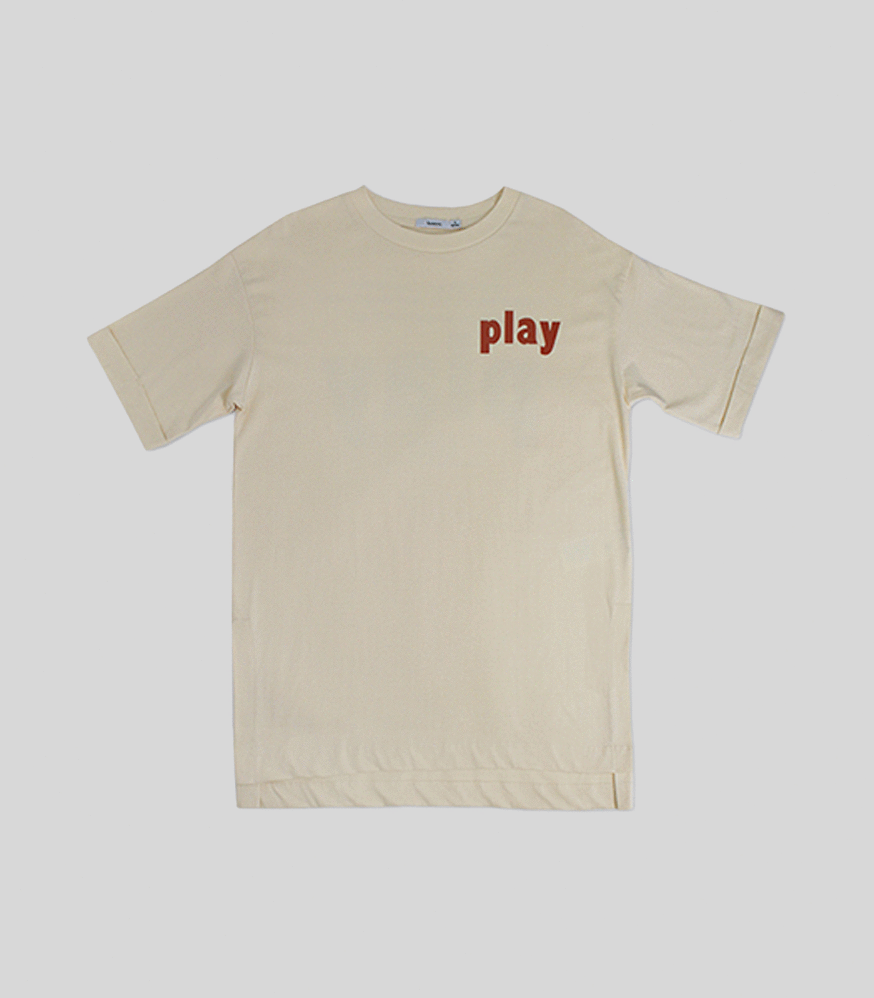 WOMEN



$23.90
Elbow Sleeve Loose Fit Tunic
Product Code: 82-00340-20
Size Range: S–L
Colour: Light Beige/Hedge Green
Material: Cotton Jersey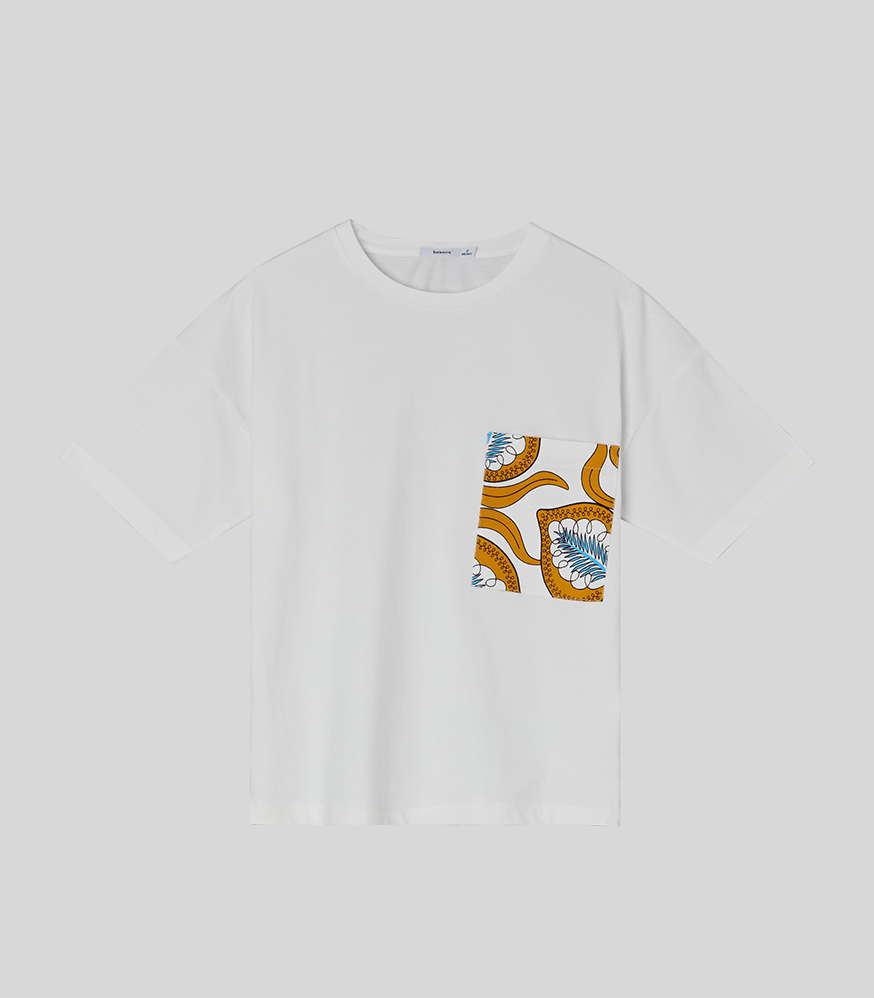 WOMEN



$23.90
Loose Fit Paisley Print Pocket Tee
Product Code: 82-00590-50
Size Range: XS–XL
Colour: Off White
Material: Cotton Jersey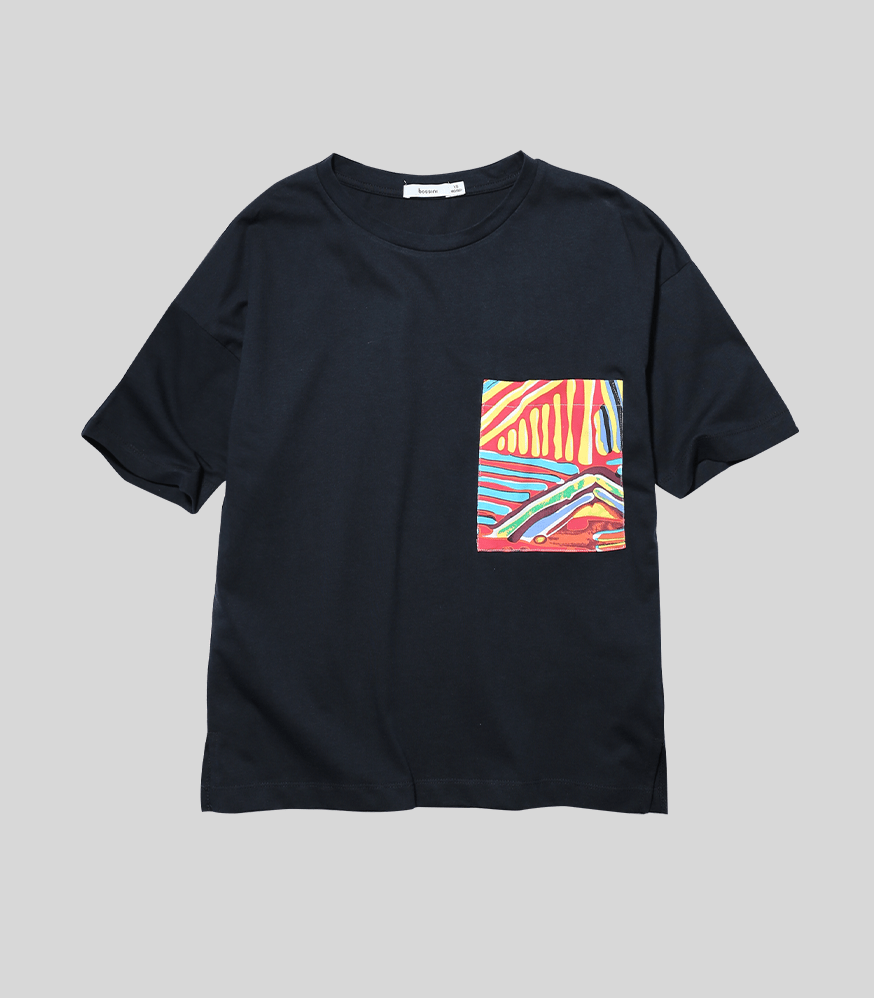 WOMEN



$23.90
Loose Fit Paisley Print Pocket Tee
Product Code: 82-00600-30
Size Range: XS–XL
Colour: Dark Navy
Material: Cotton Jersey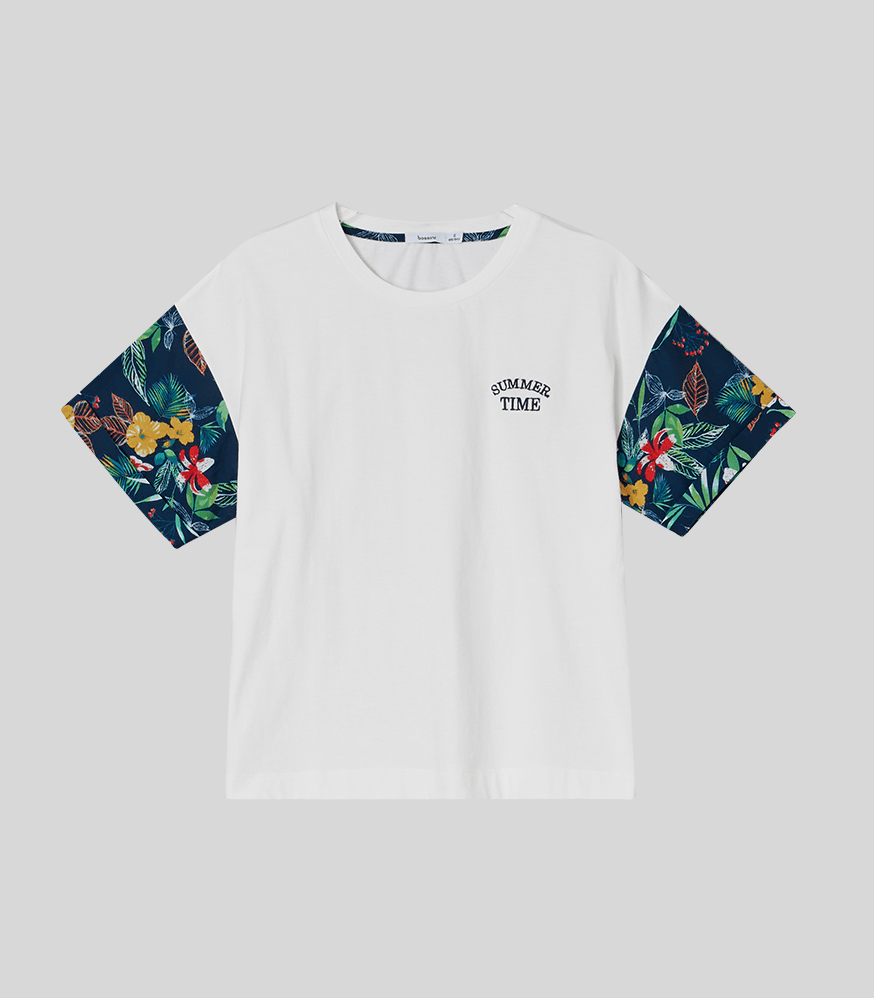 WOMEN



$23.90
Relaxed Fit Printed Elbow Sleeve Tee
Product Code: 82-00620-60
Size Range: XS–XL
Colour: Off White
Material: Cotton Jersey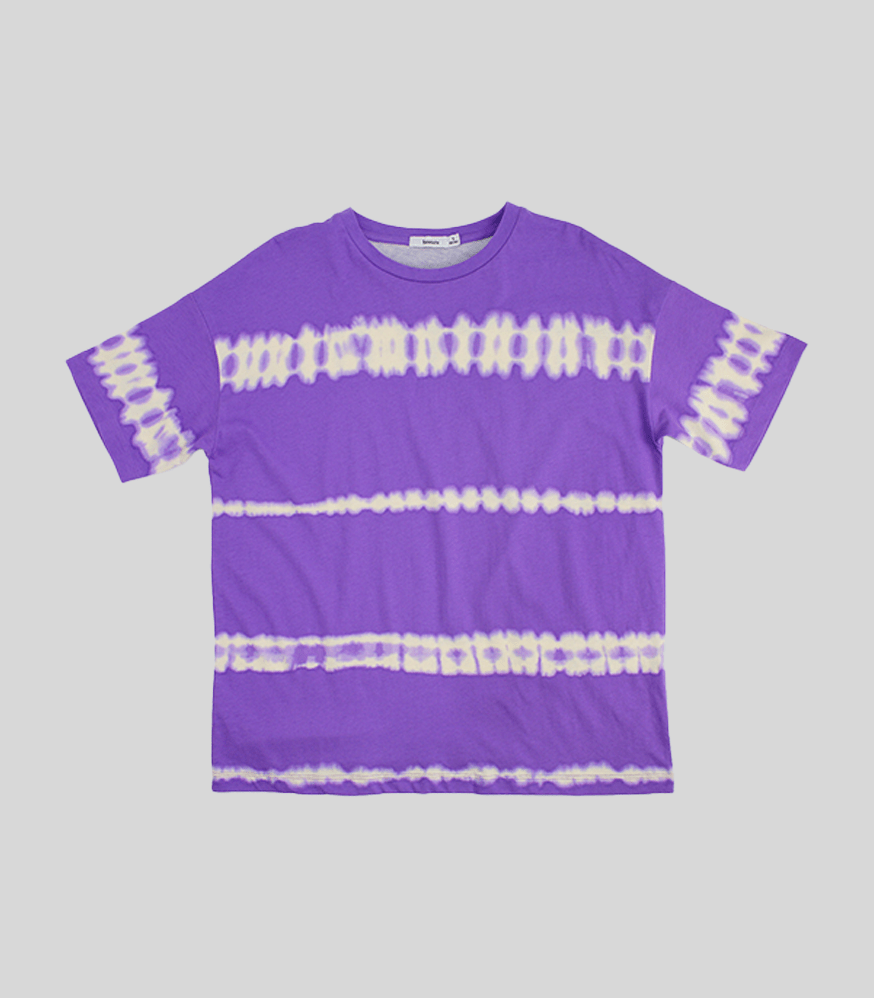 WOMEN



$23.90
Loose Fit Tie Dye Tee
Product Code: 82-01110-70
Size Range: XS–XL
Colour: Purple Blossom
Material: Cotton Jersey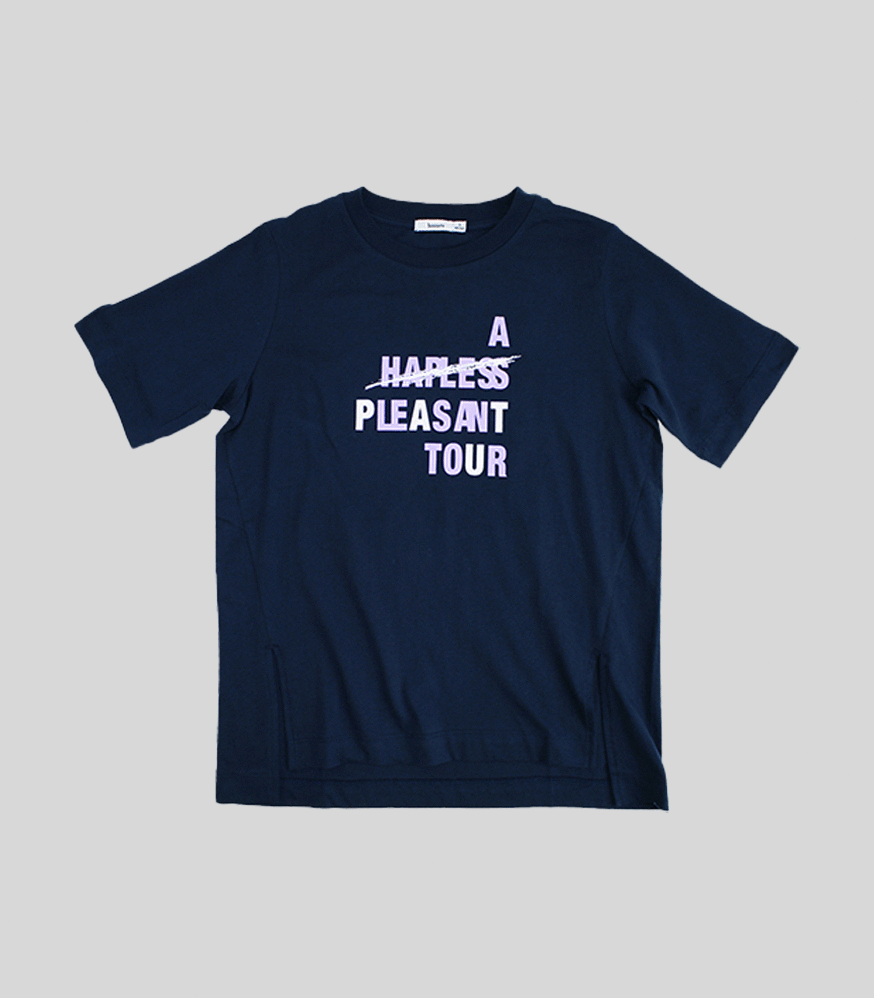 WOMEN



$23.90
Loose Fit Graphic Tee
Product Code: 82-01430-60
Size Range: XS–XL
Colour: Dark Navy/Aqua
Material: Cotton Jersey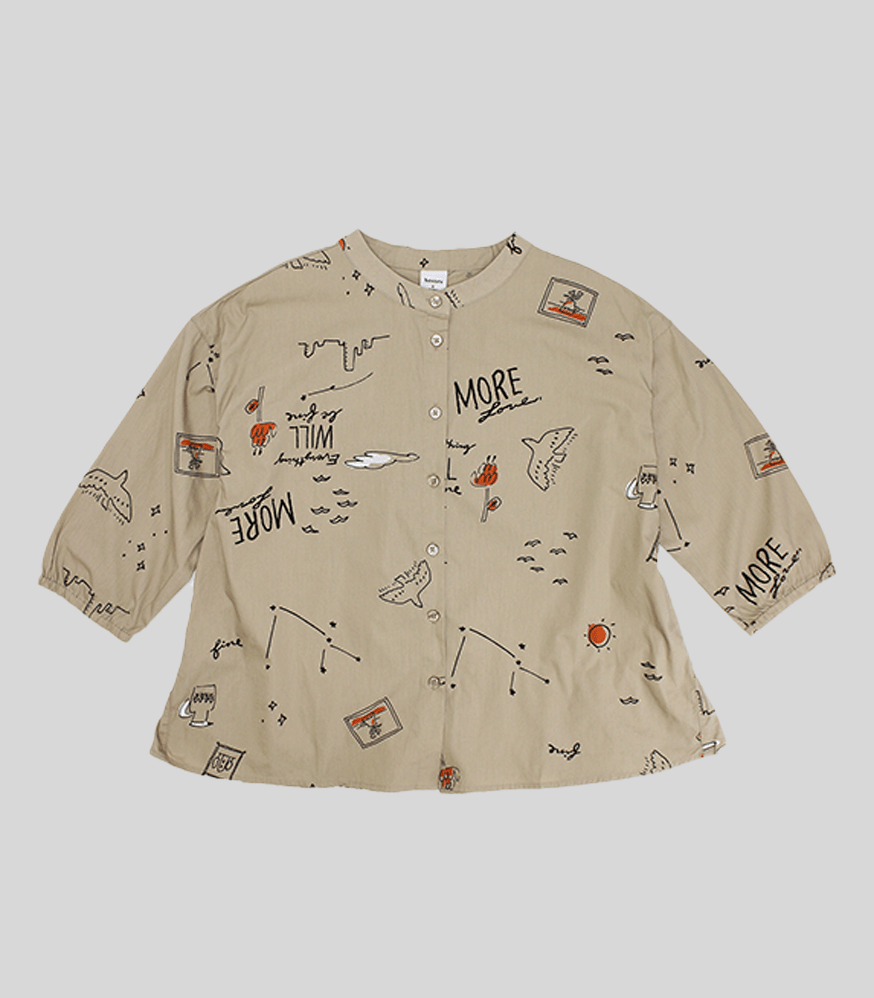 WOMEN



$39.90
3/4 Sleeve All Over Print Poplin Shirt
Product Code: 82-10171-10
Size Range: XS–XL
Colour: Taupe Khaki
Material: Cotton Poplin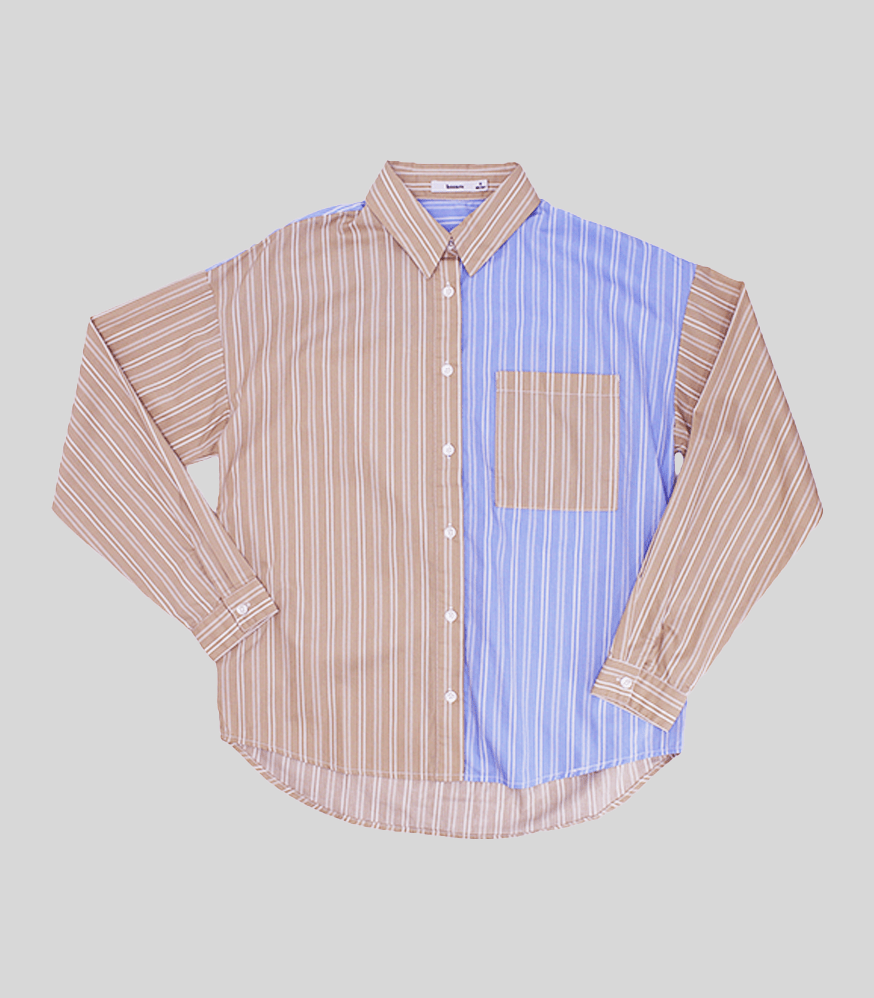 WOMEN



$39.90
Loose Fit Colour Block Striped Poplin Shirt
Product Code: 82-10190-70
Size Range: XS–XL
Colour: Khaki Combo
Material: Cotton Poplin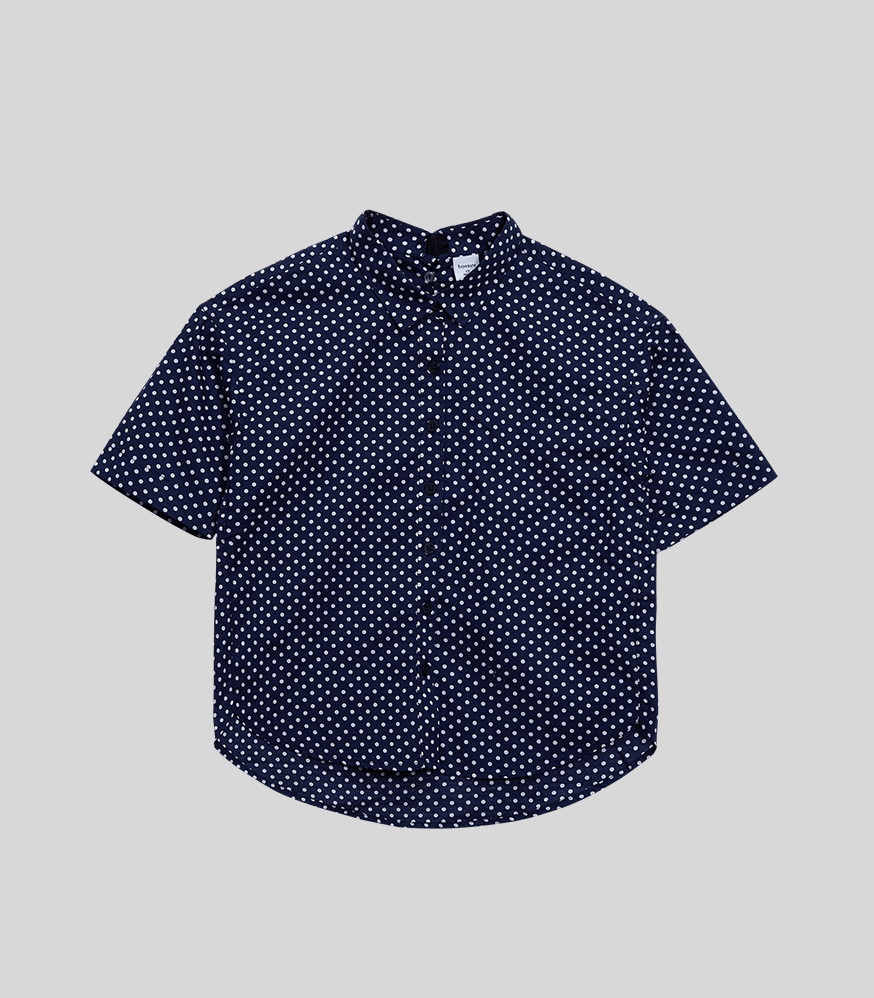 WOMEN



$39.90
Polka Dot Elbow Sleeve Shirt
Product Code: 82-10210-10
Size Range: XS–XL
Colour: Navy Combo
Material: Cotton Poplin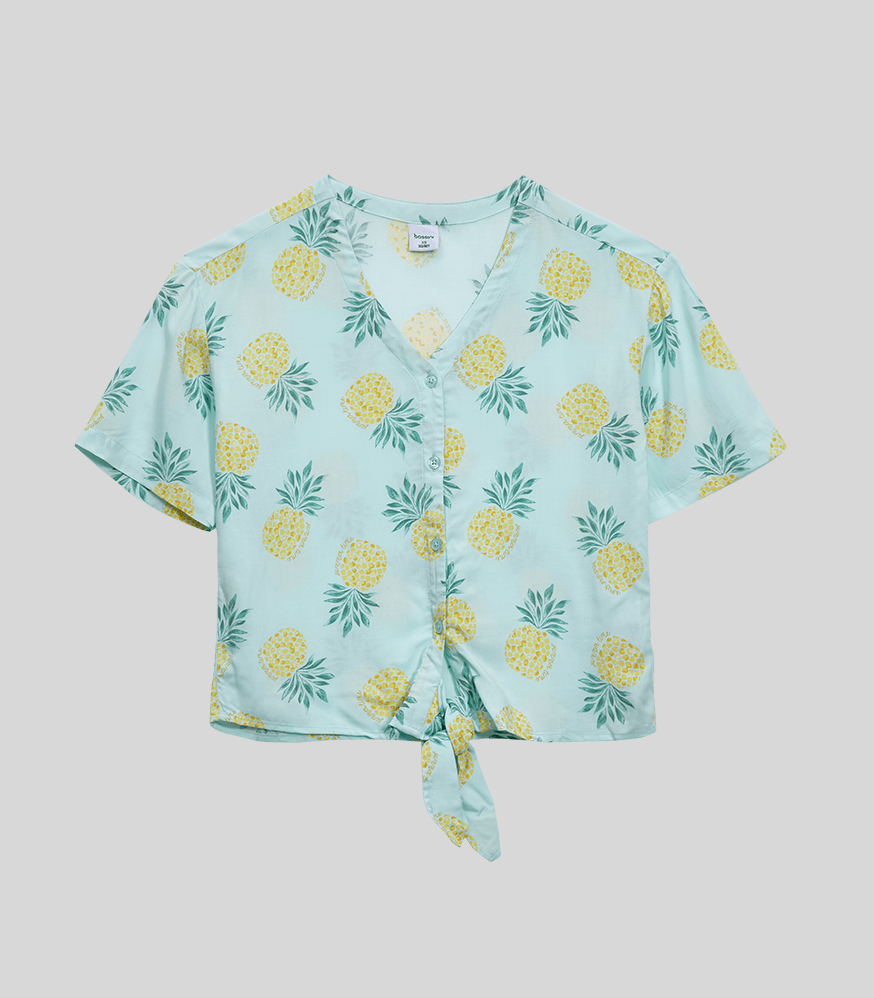 WOMEN



$39.90
Relaxed Fit Pineapple Print Rayon Blouse
Product Code: 82-10350-20
Size Range: XS–XL
Colour: Mint Combo
Material: Rayon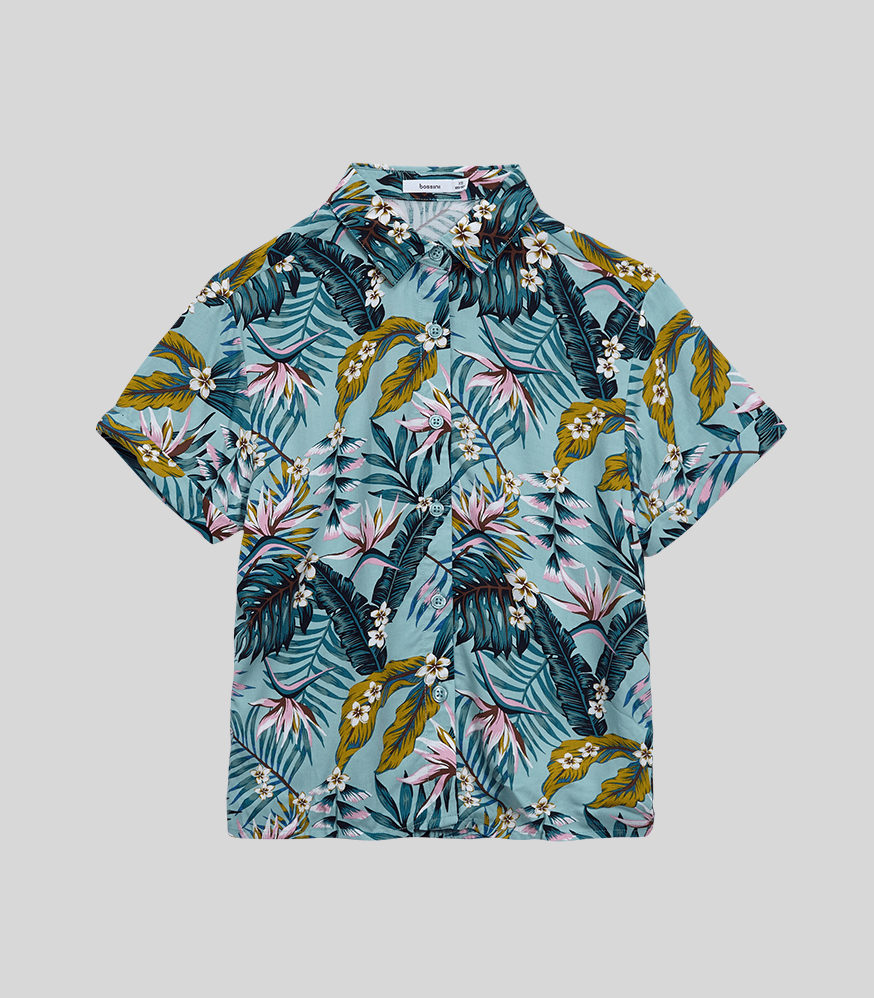 WOMEN



$39.90
Loose Fit Leaves Rayon Shirt
Product Code: 82-10370-50
Size Range: XS–XL
Colour: Mint Combo
Material: Rayon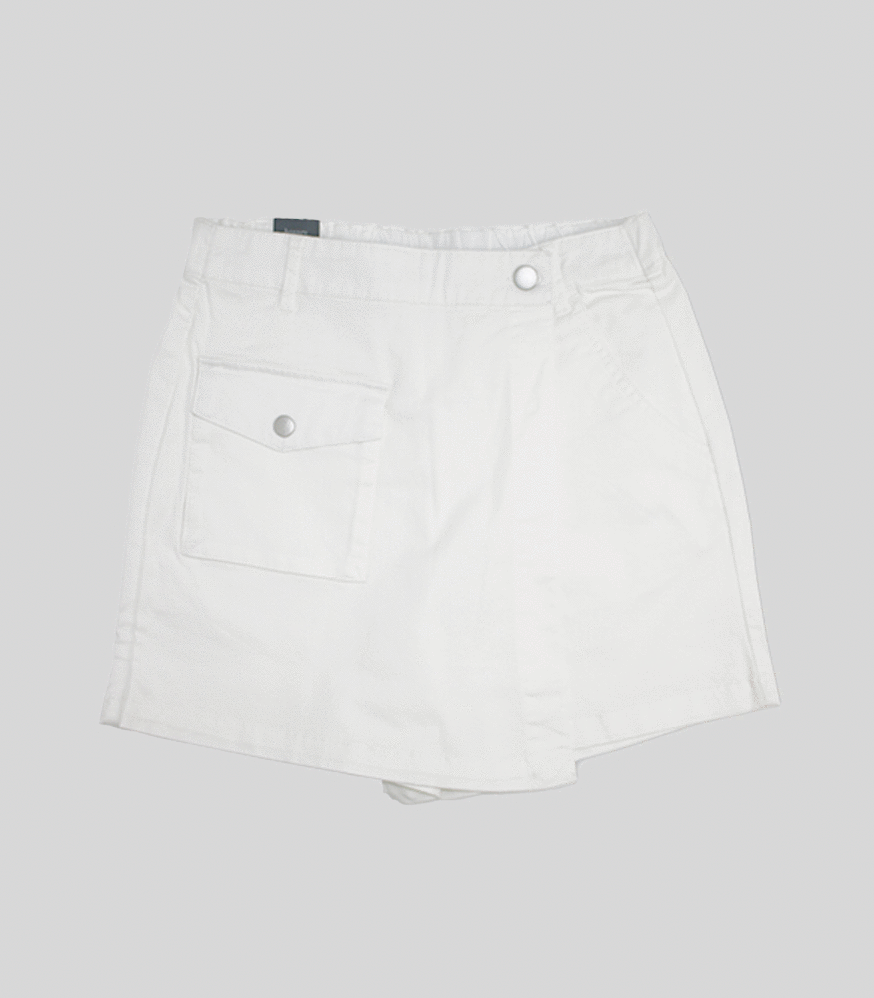 WOMEN



$39.90
Twill Cargo Skorts
Product Code: 82-14220-60
Size Range: XS–XL
Colour: Off White/Black
Material: Cotton Stretch Twill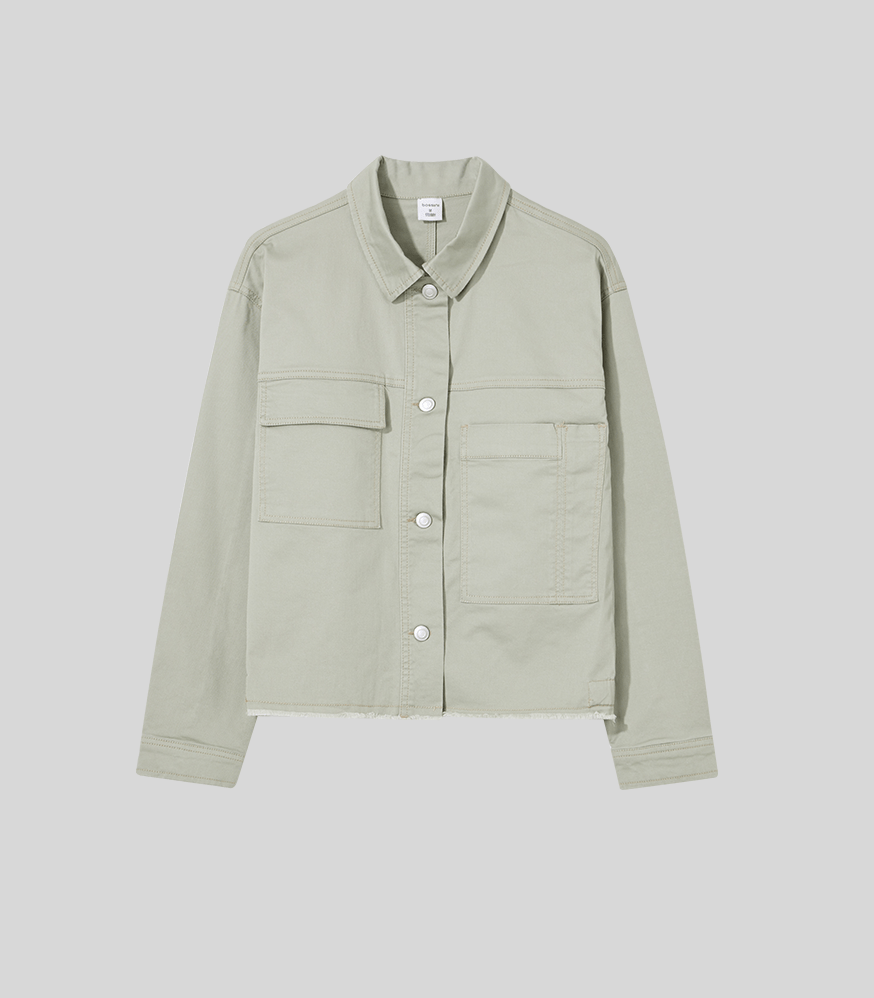 WOMEN



$59.90
Relaxed Fit Jacket with Pockets
Product Code: 82-15120-50
Size Range: XS–L
Colour: Seagrass
Material: Cotton Stretch Twill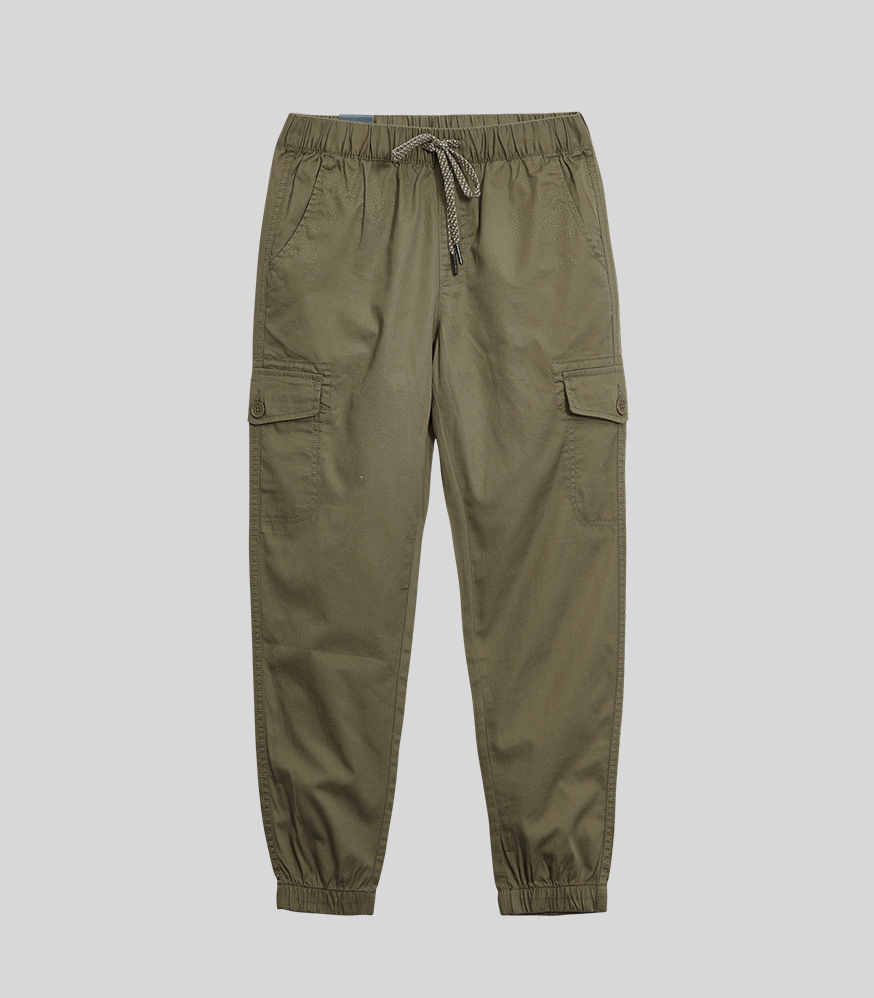 WOMEN



$49.90
Pull-On Ankle-Length Cargo Joggers
Product Code: 82-34200-00
Size Range: XS–XL
Colour: Dull Olive/Black
Material: Cotton Twill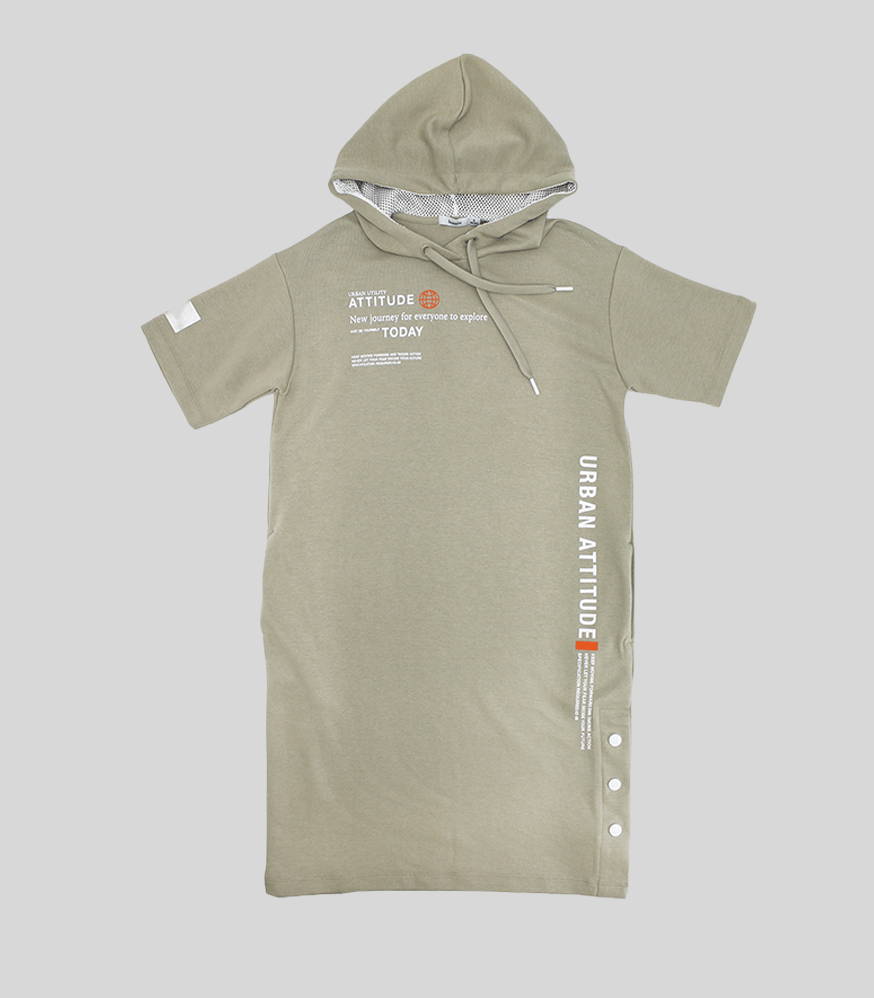 WOMEN



$33.90
Knee-length Hooded Dress
Product Code: 82-36060-70
Size Range: XS–XL
Colour: Taupe Khaki
Material: Lightweight Cotton Polyester Interlock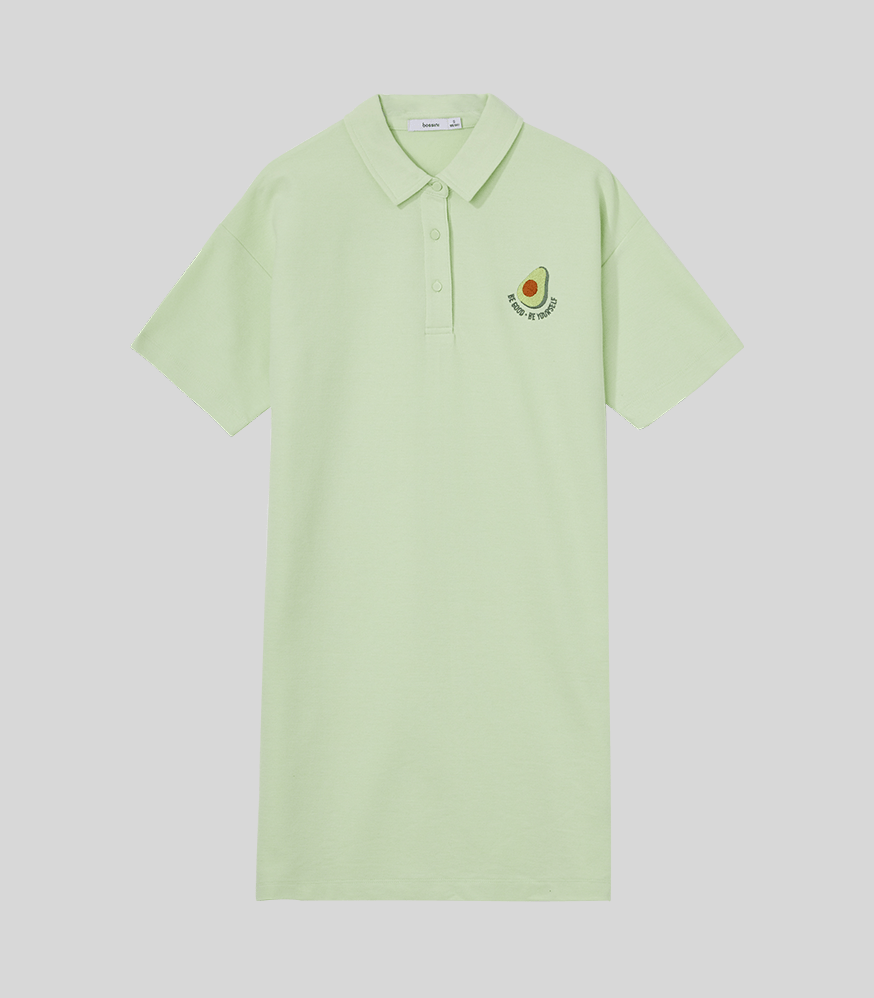 WOMEN



$33.90
Elbow Sleeve Knee-length Relaxed Fit Embroidered Polo Dress
Product Code: 82-36090-60
Size Range: XS–XL
Colour: Butterfly
Material: Fine Lacoste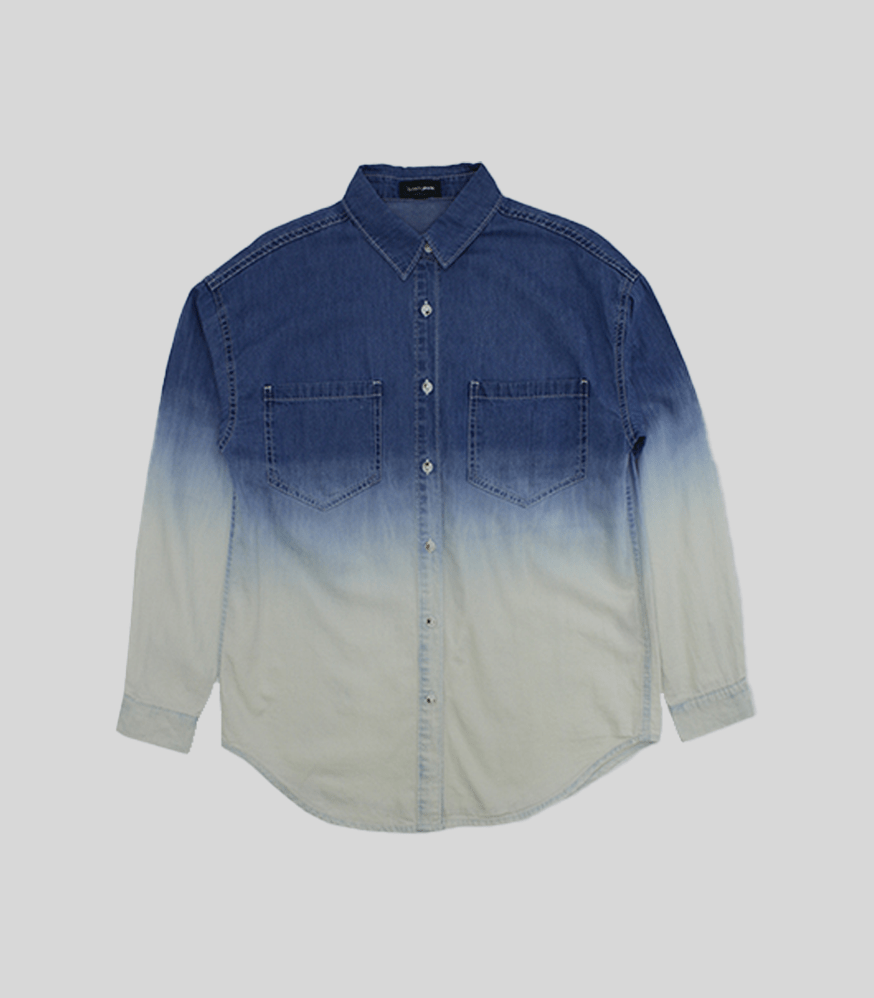 WOMEN



$43.90
Relaxed Fit Dip Dye Denim Shirt
Product Code: 82-40040-00
Size Range: XS–XL
Colour: Indigo
Material: Lightweight Denim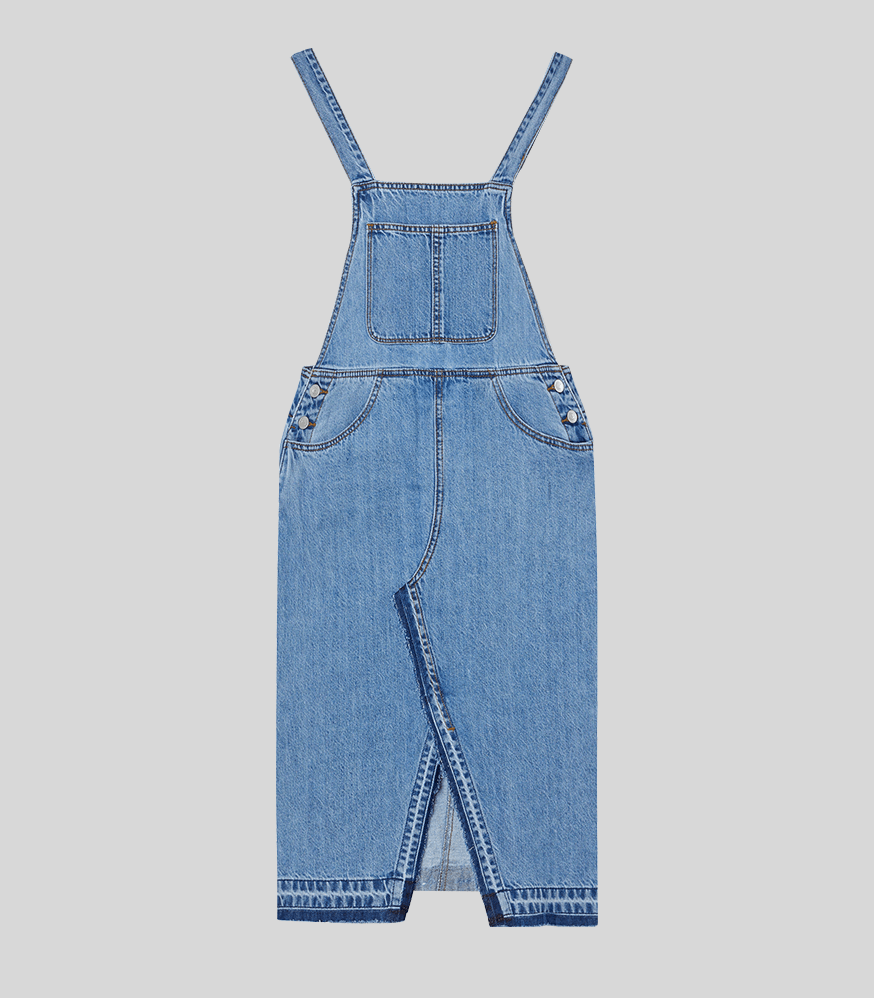 WOMEN



$46.90
Midi Denim Pinafore Dress
Product Code: 82-43030-80
Size Range: XS–XL
Colour: Light Indigo
Material: Denim WOMEN



$39.90
Mid-Waist Button-front REPREVE Denim Skirt with Flexible Waistband
Product Code: 82-44030-20
Size Range: XS–XL
Colour: Light Indigo
Material: REPREVE Cool Stretch Denim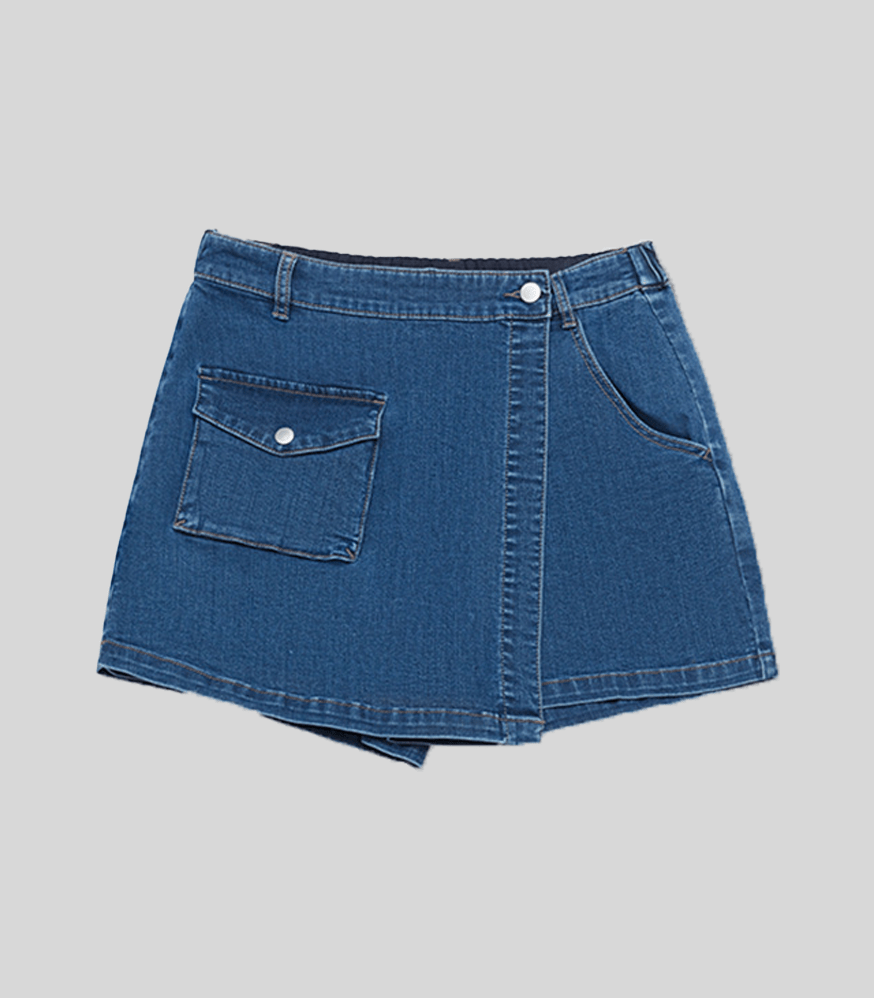 WOMEN



$39.90
REPREVE Denim Cargo Skorts
Product Code: 82-44050-50
Size Range: XS–XL
Colour: Indigo
Material: REPREVE Stretch Denim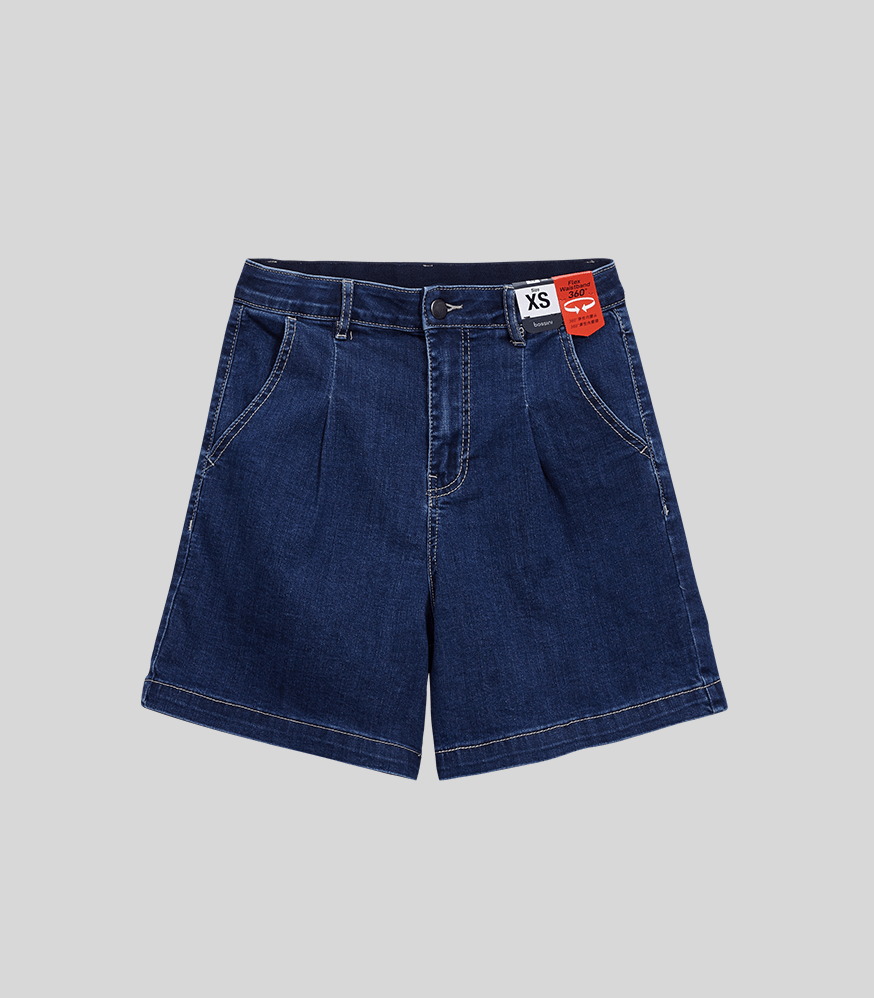 WOMEN



$39.90
Mid-Waist REPREVE Denim Flared Bermudas with Flexible Waistband
Product Code: 82-49020-90
Size Range: XS–XL
Colour: Dark Indigo
Material: REPREVE Cool Stretch Denim MEN



$23.90
Relaxed Fit Mesh Pocket Tee
Product Code: 81-00240-40
Size Range: S–XL
Colour: Marina/Forest
Material: Cotton Jersey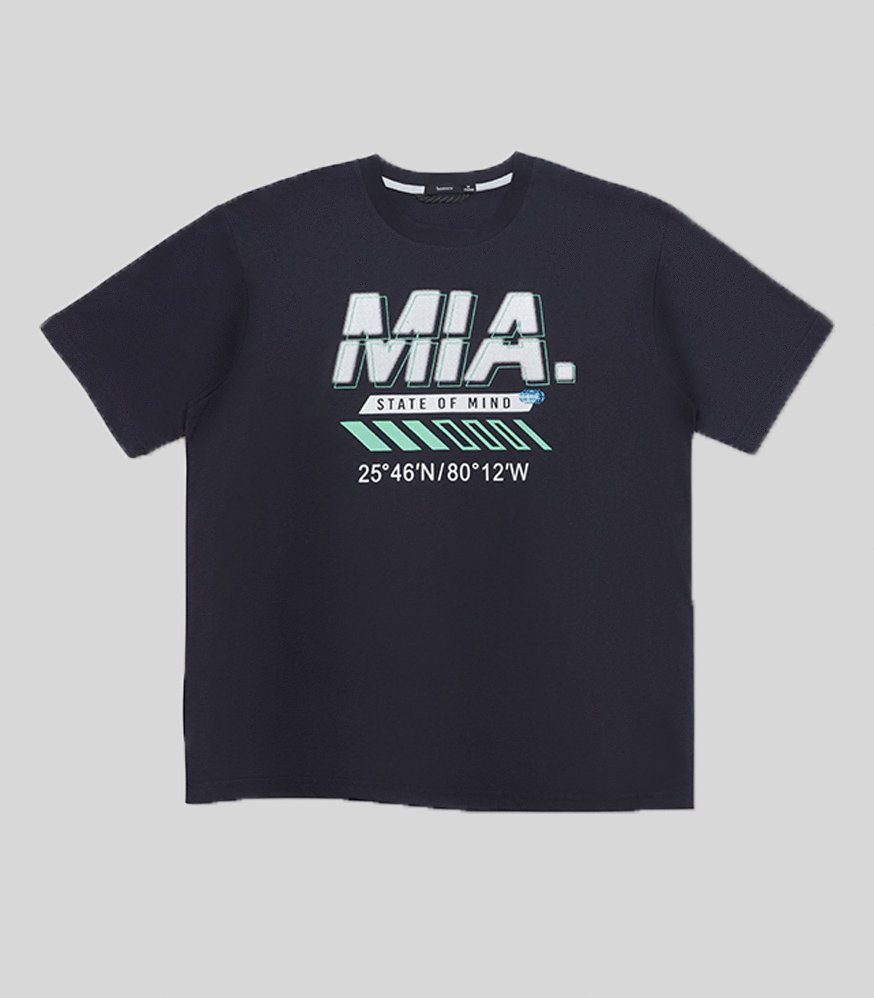 MEN



$23.90
Relaxed Fit Graphic Tee
Product Code: 81-00320-70
Size Range: S–XL
Colour: Dark Navy, Heather Grey
Material: Cotton Jersey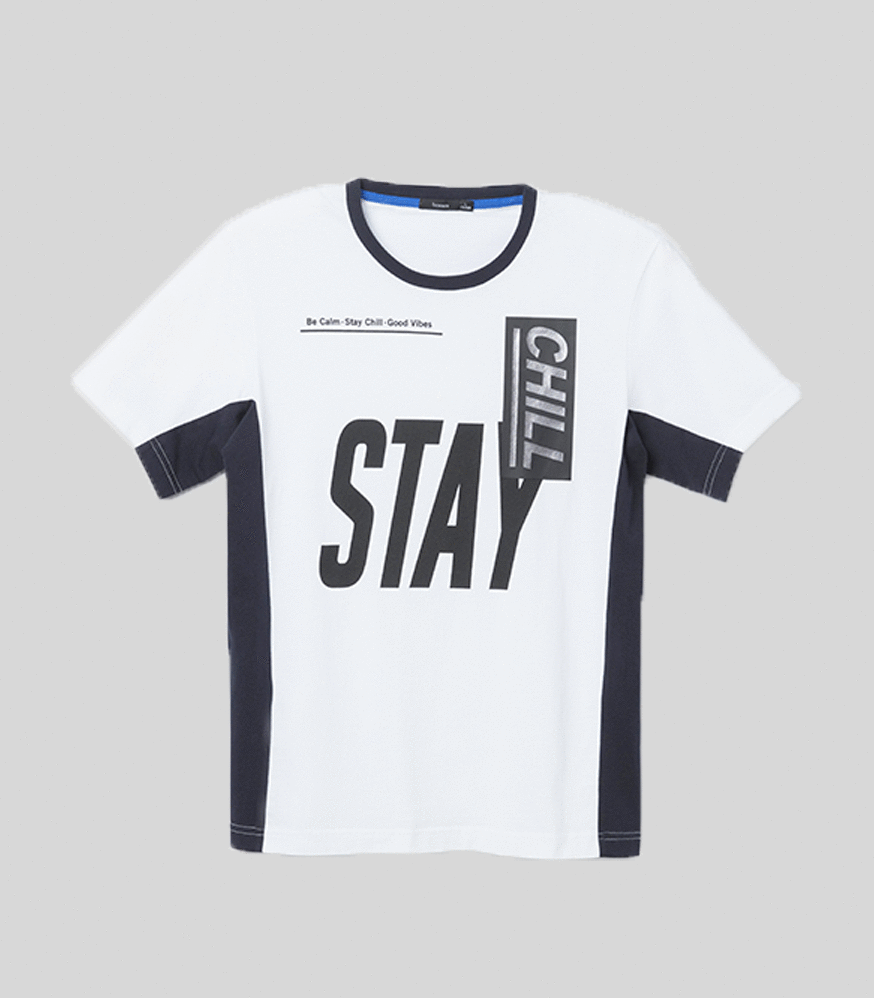 MEN



$23.90
Regular Fit Colour Block Tee
Product Code: 81-00340-00
Size Range: S–XL
Colour: Bleach White/Dark Olive
Material: Cotton Jersey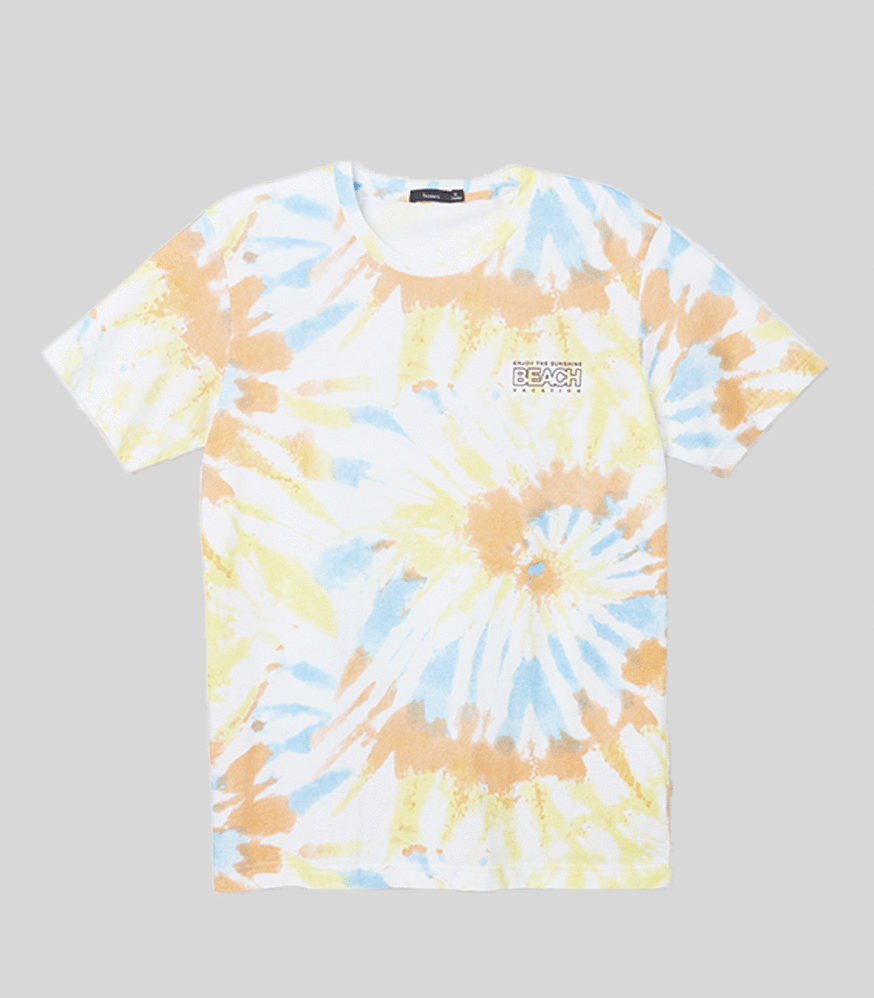 MEN



$23.90
Regular Fit Tie Dye Tee
Product Code: 81-00360-20
Size Range: S–XL
Colour: Dark Sunflower/Blue Yonder
Material: Cotton Jersey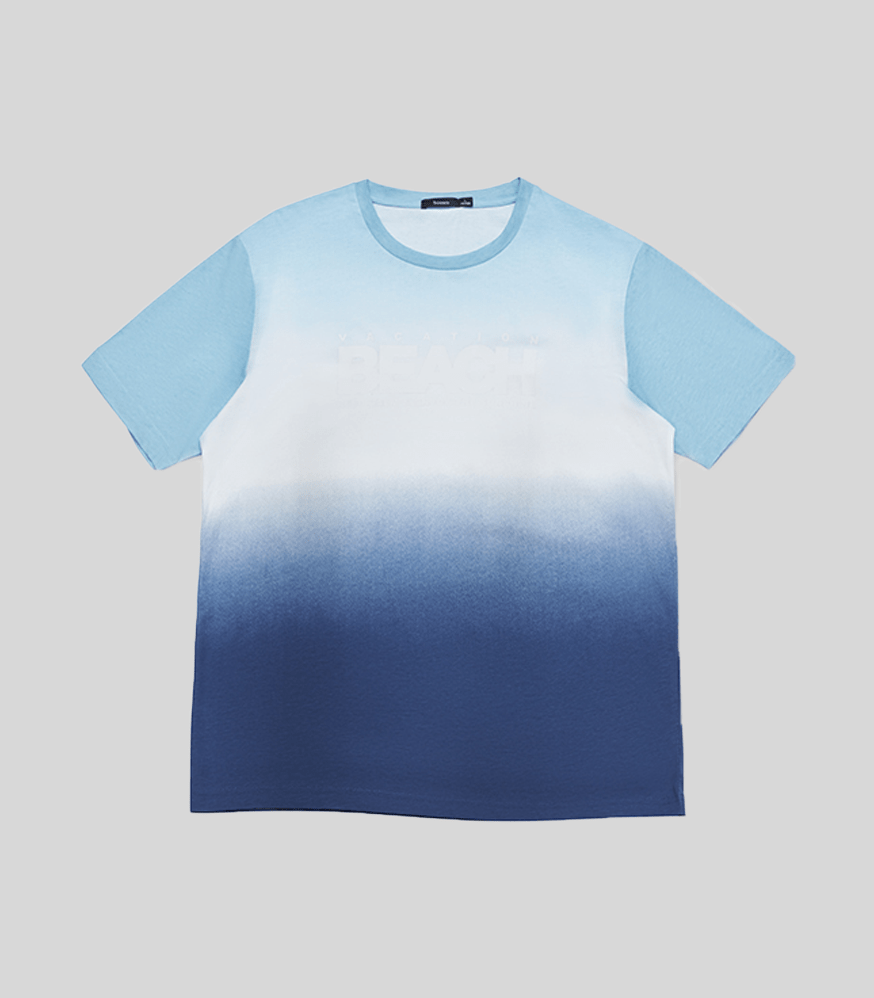 MEN



$23.90
Regular Fit Dip Dye Tee
Product Code: 81-00370-90
Size Range: S–XL
Colour: Blue Combo
Material: Cotton Jersey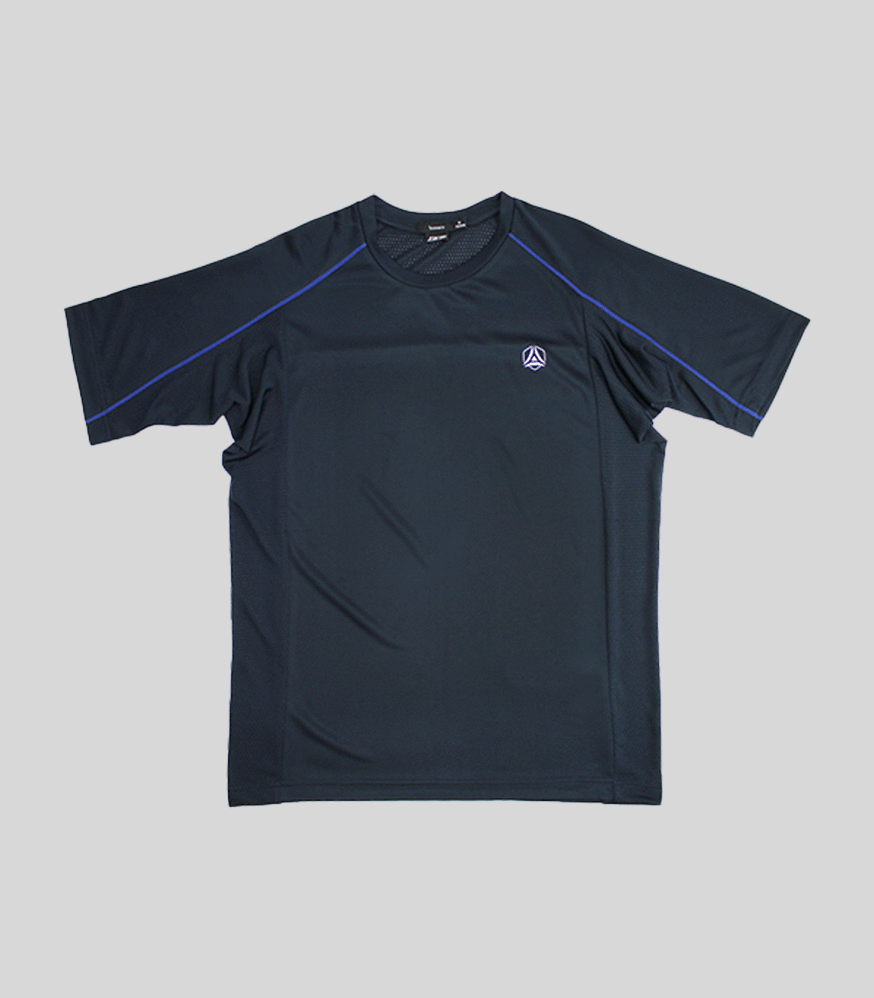 MEN



$23.90
Regular Fit Blocking Tee
Product Code: 81-01370-30
Size Range: S–2XL
Colour: Dark Navy/Mid Grey
Material: Polyester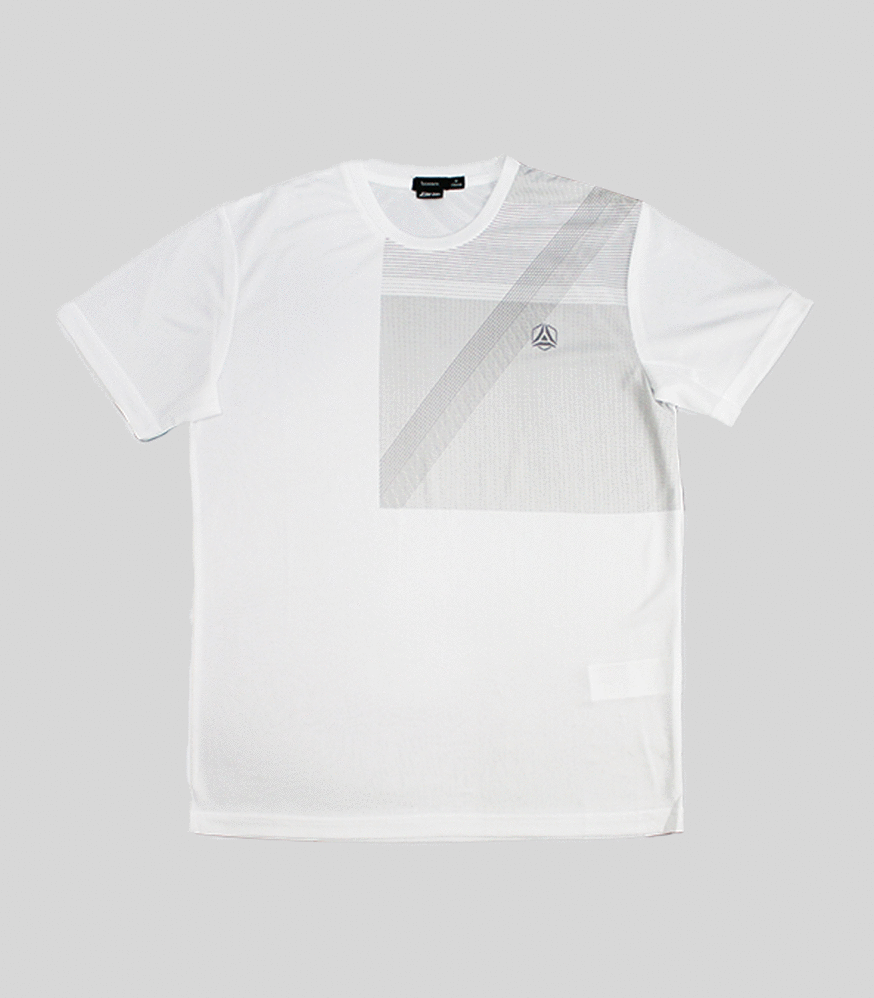 MEN



$23.90
Regular Fit Graphic Tee
Product Code: 81-01380-00
Size Range:  S–2XL
Colour: Bleach White/Black
Material: Polyester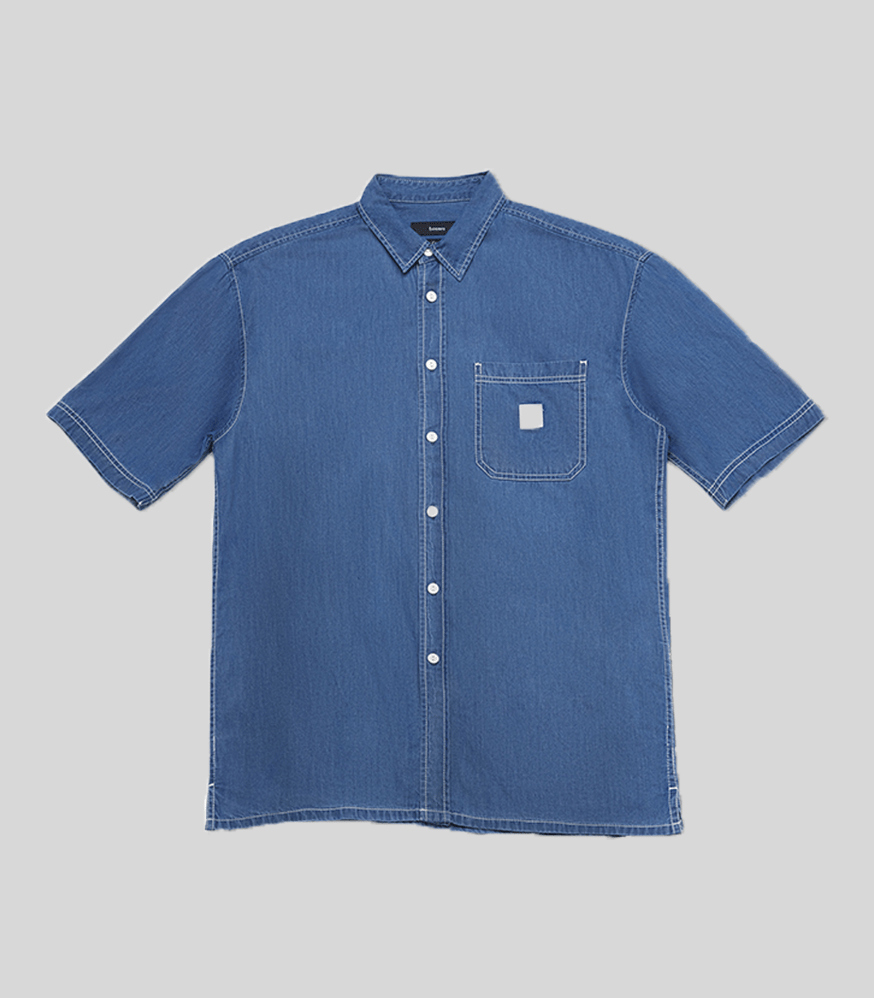 MEN



$39.90
Lightweight Oversized Denim Shirt
Product Code: 81-40010-90
Size Range: S–XL
Colour: Light Indigo
Material: Lightweight Denim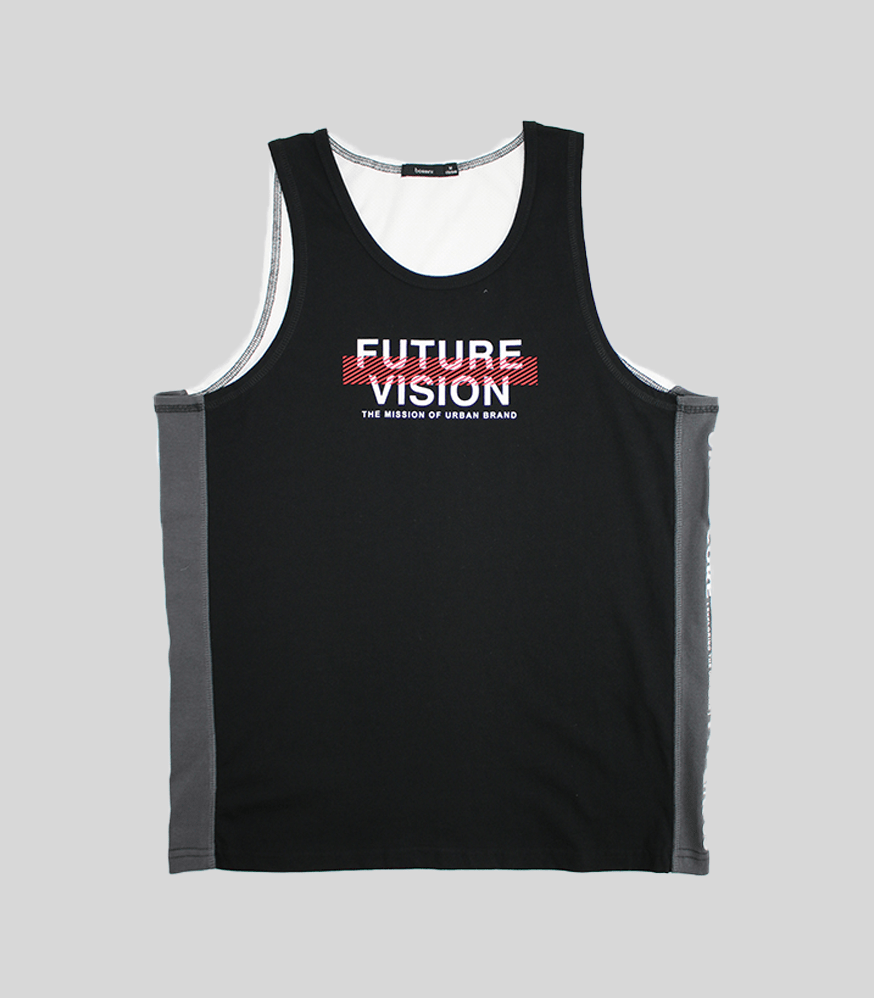 MEN



$19.90
Regular Fit Blocking Tank Top
Product Code: 81-09020-10
Size Range: S–2XL
Colour: Black
Material: Cotton Jersey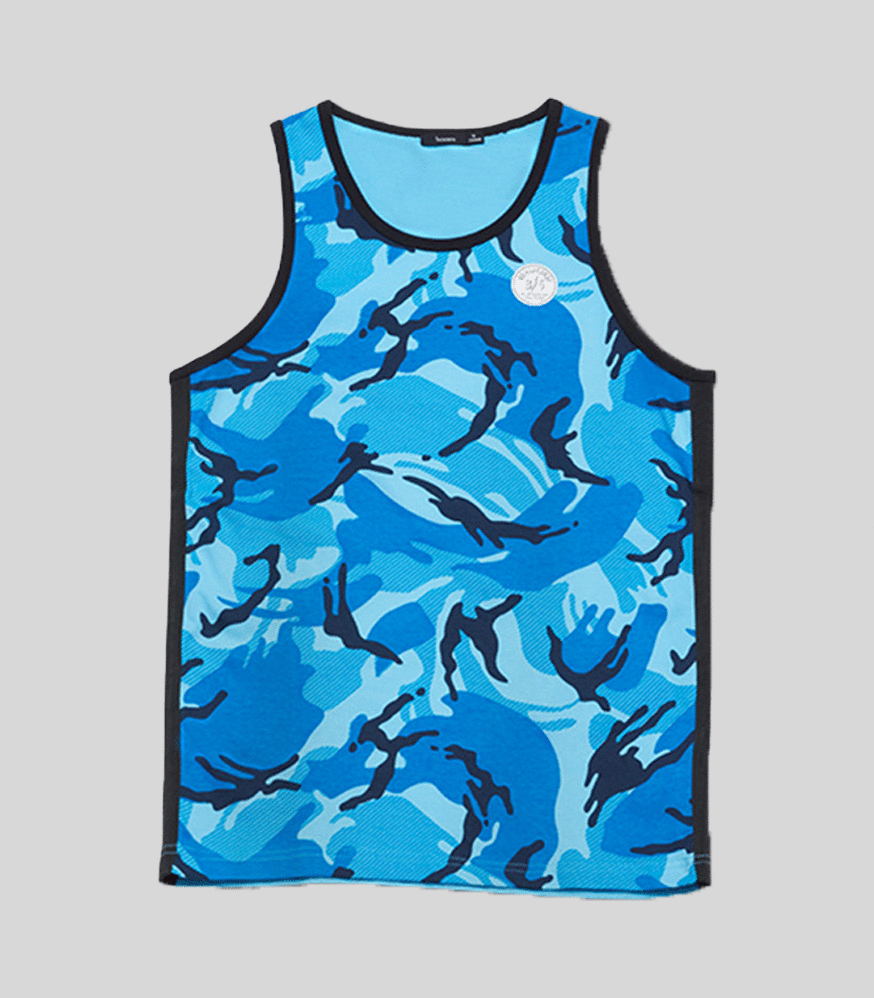 MEN



$19.90
Camouflage Print Tank Top
Product Code: 81-09030-80
Size Range: S–2XL
Colour: Cloud Blue/Black
Material: Cotton Jersey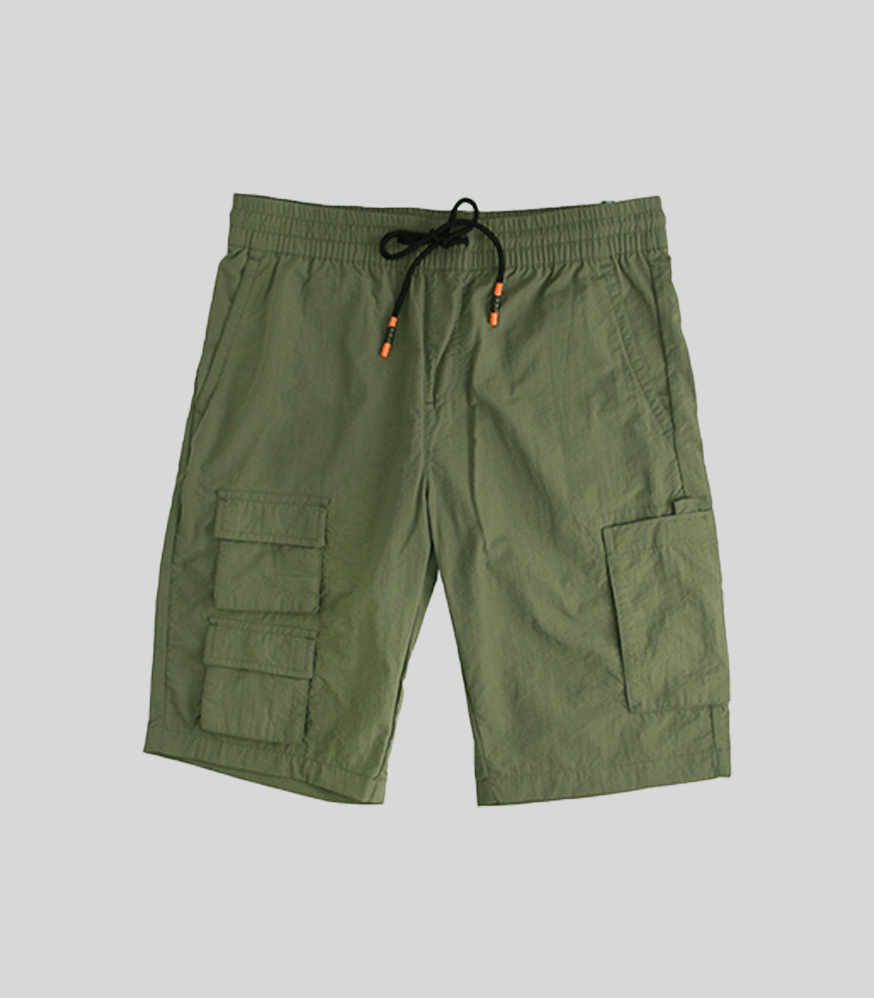 MEN



$39.90
Pull-On Quick-Dry Cargo Shorts
Product Code: 81-13090-20
Size Range: S–2XL
Colour: Dull Olive
Material: Nylon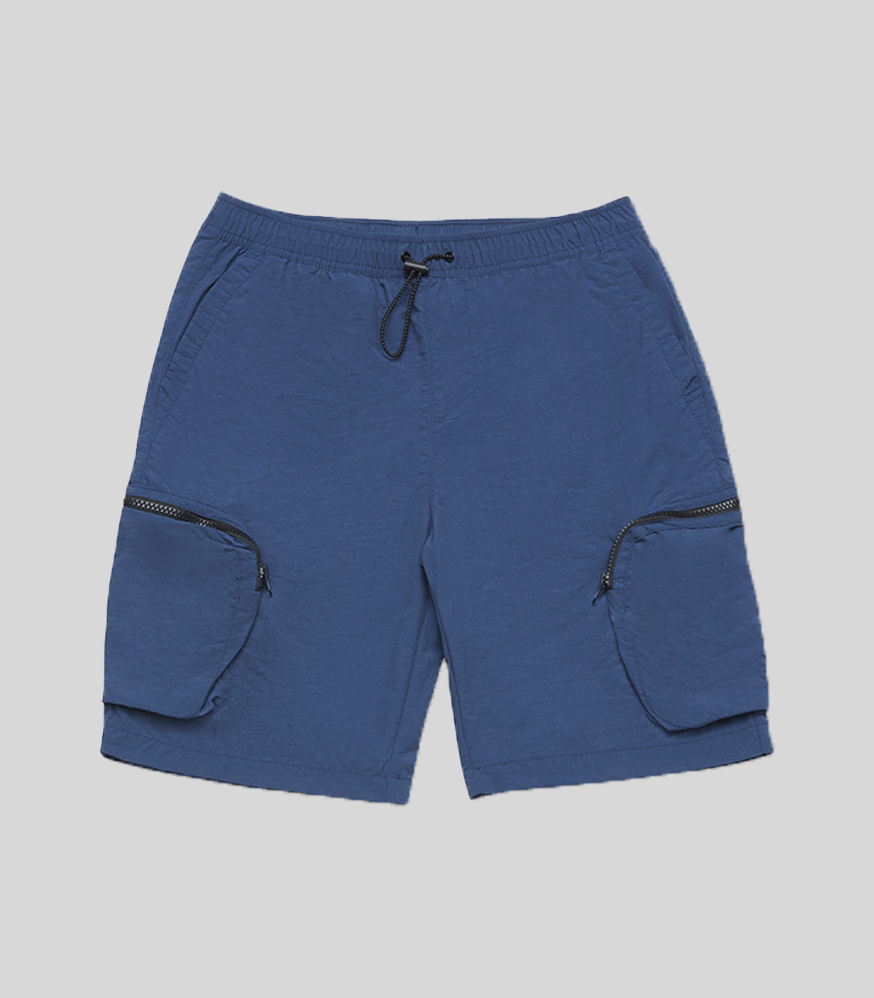 MEN



$39.90
Mid-Waist Quick-Dry Cargo Shorts
Product Code: 81-13120-30
Size Range: S–XL
Colour: Smoky Navy/Magnet
Material: Nylon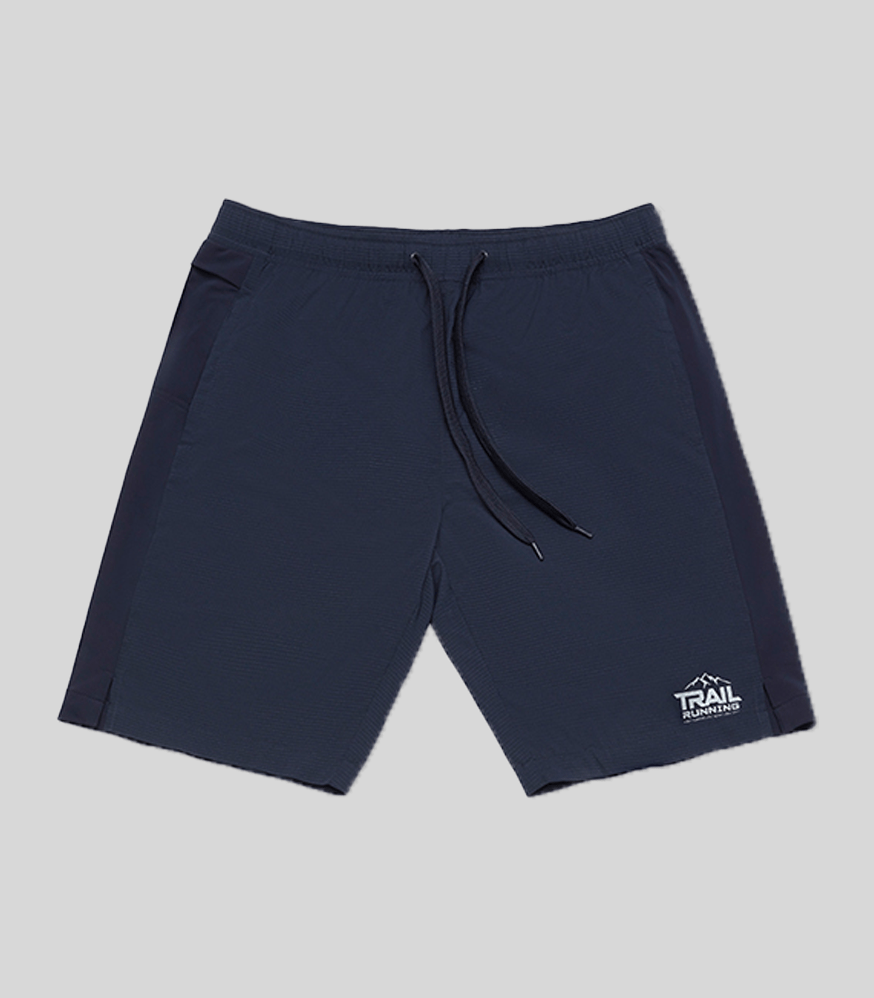 MEN



$39.90
Drawstring Shorts
Product Code: 81-13130-00
Size Range:  S–2XL
Colour: Eclipse
Material: Polyester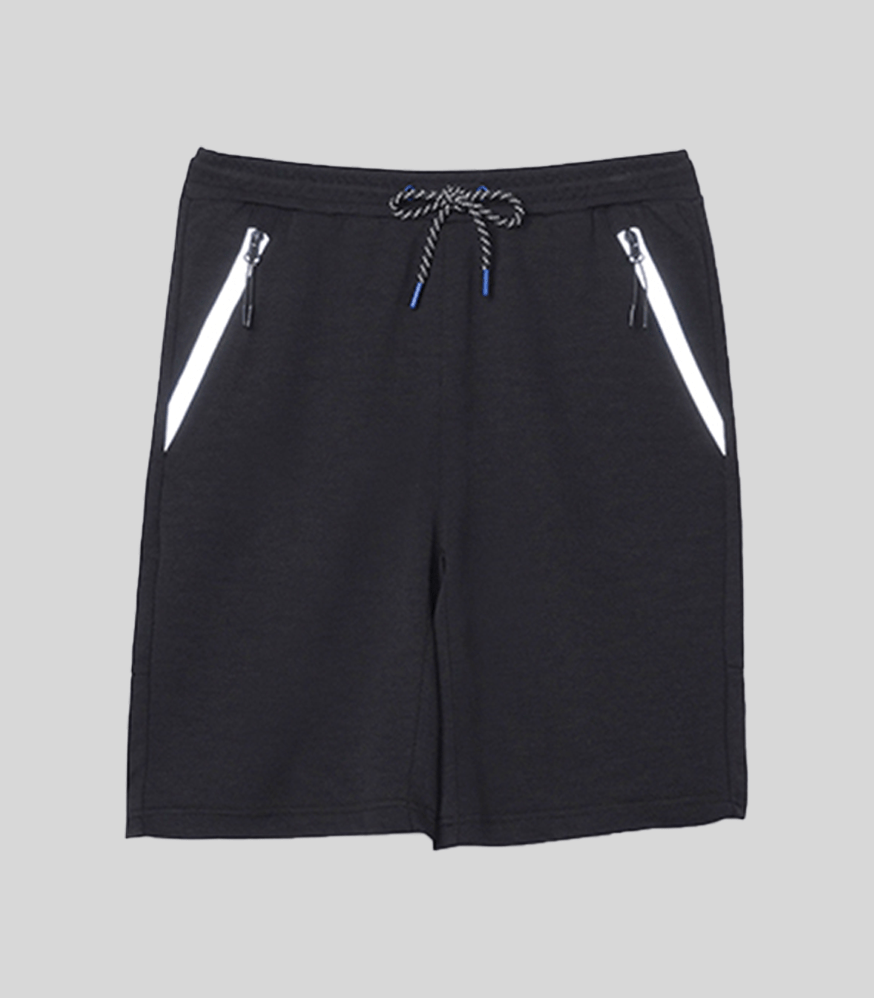 MEN



$39.90
Drawstring Blocking Shorts
Product Code: 81-53050-10
Size Range: S–2XL
Colour: Black
Material: Lightweight Cotton Polyester Interlock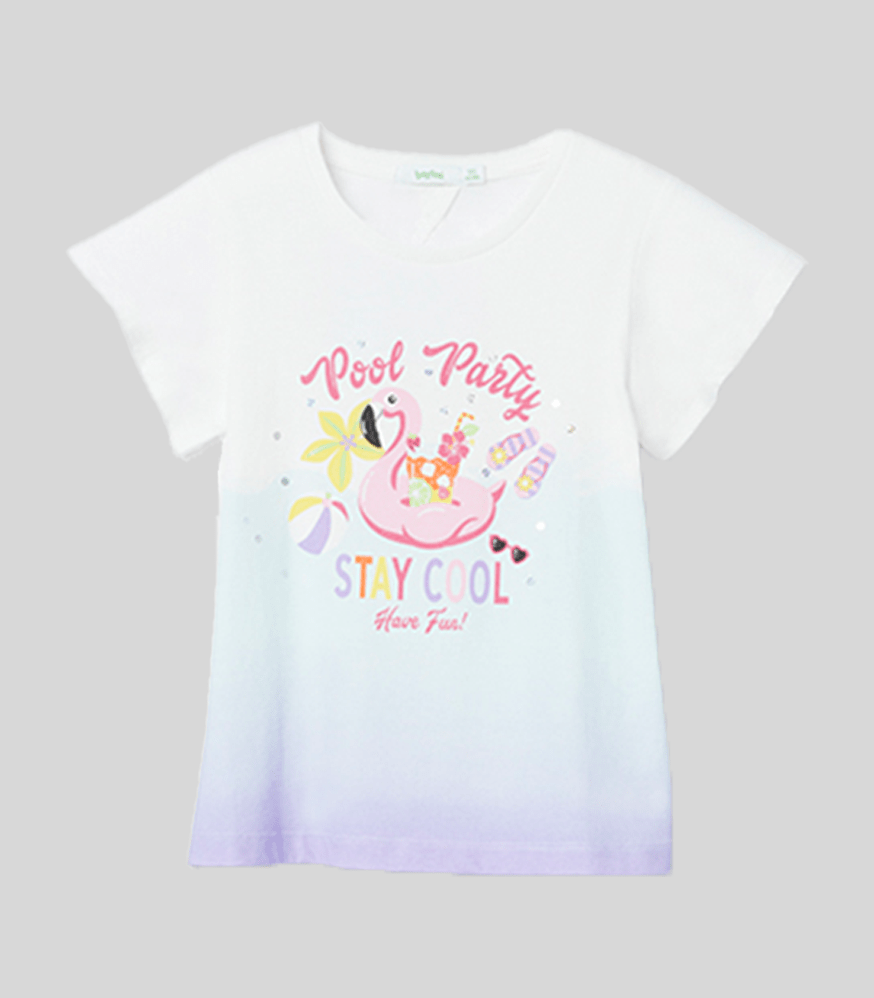 GIRLS



$19.90
Pool Party Dip Dye Tee
Product Code: 84-08140-30
Size Range: 110-160
Colour: Off White
Material: Cotton Jersey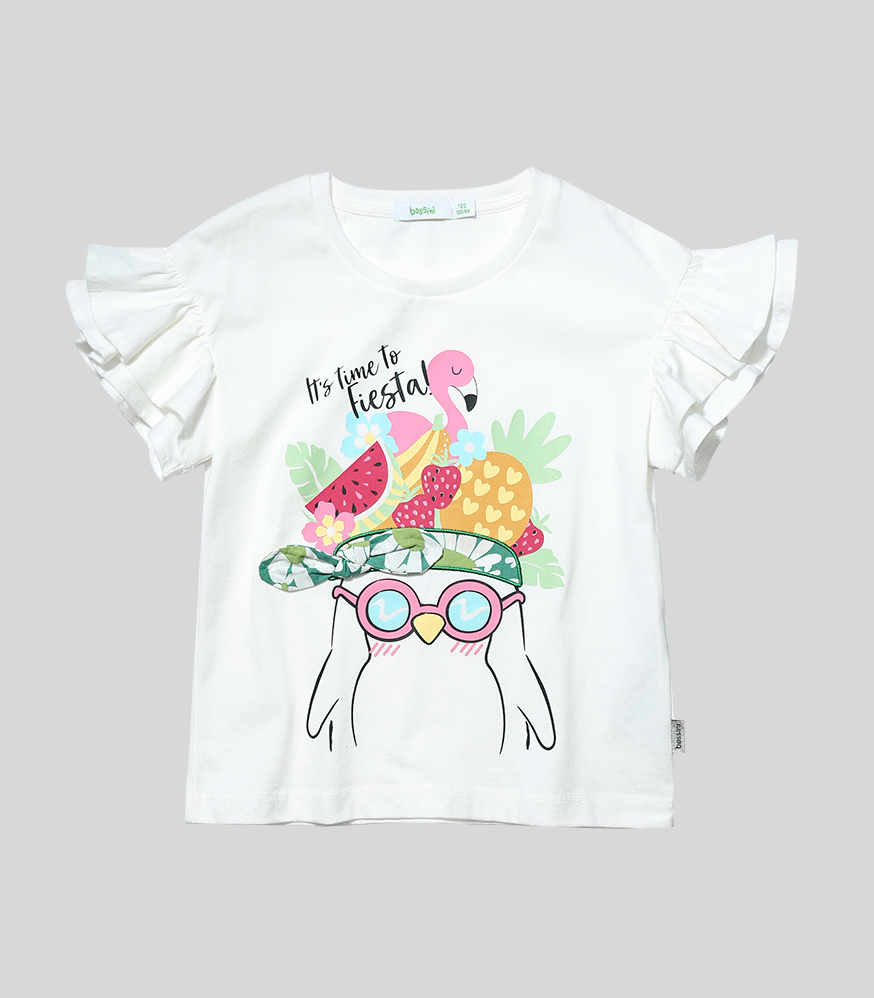 GIRLS



$19.90
Relaxed Fit Graphic Tee with Flutter Sleeves
Product Code: 84-08150-00
Size Range: 110–160
Colour: Off White/Peach Pink
Material: Cotton Jersey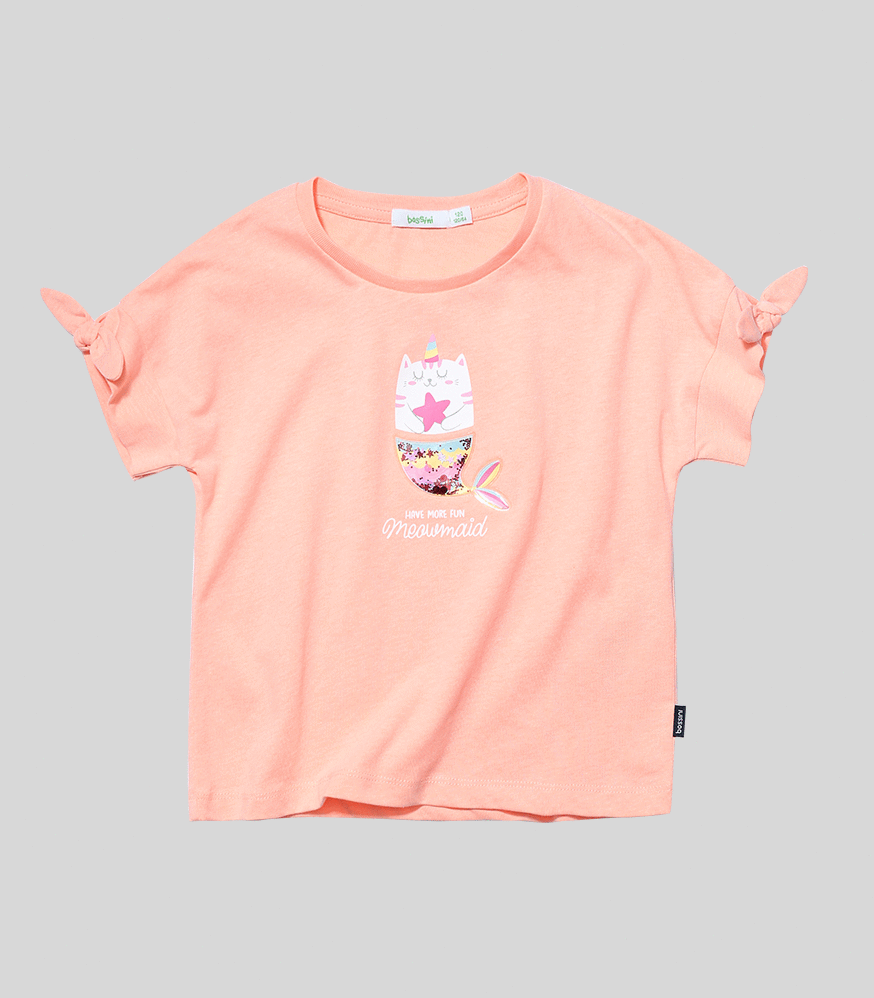 GIRLS



$19.90
Relaxed Fit Graphic Tee with Bow Detail
Product Code: 84-08170-20
Size Range: 110–160
Colour: Neon Orange/Heather Purple
Material: Cotton Jersey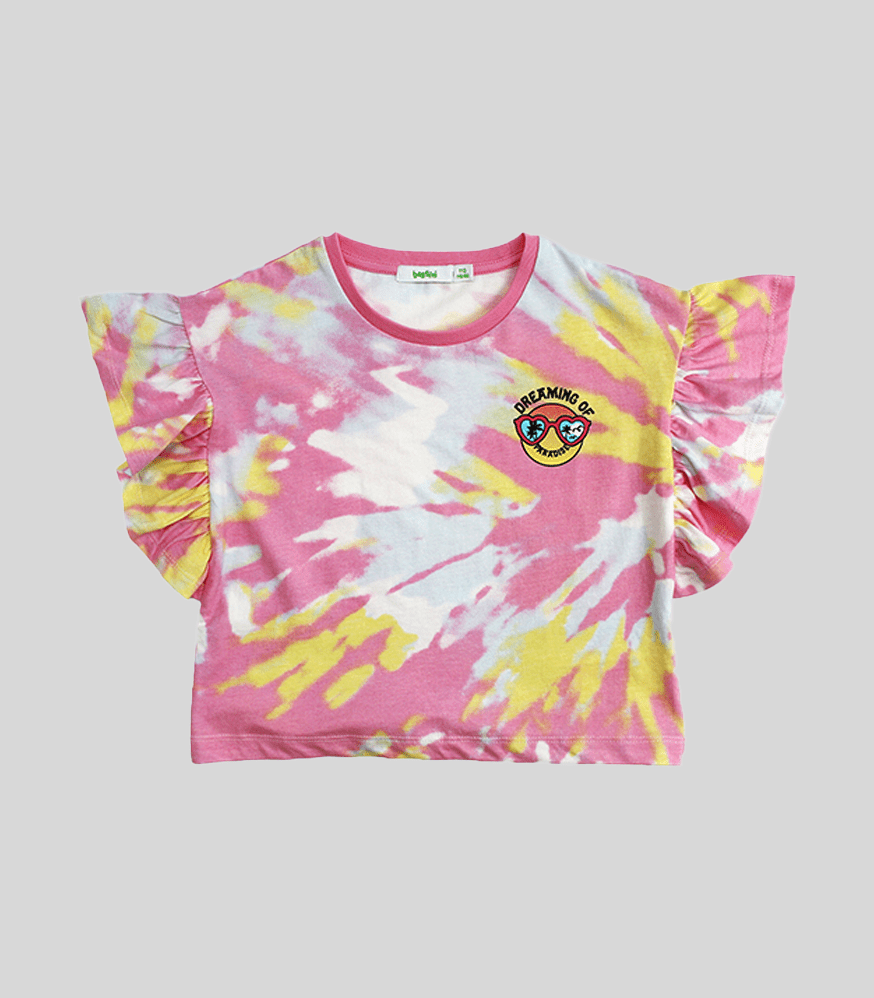 GIRLS



$19.90
Tie Dye Graphic Tee
Product Code: 84-08180-90
Size Range: 110–160
Colour: Off White
Material: Cotton Jersey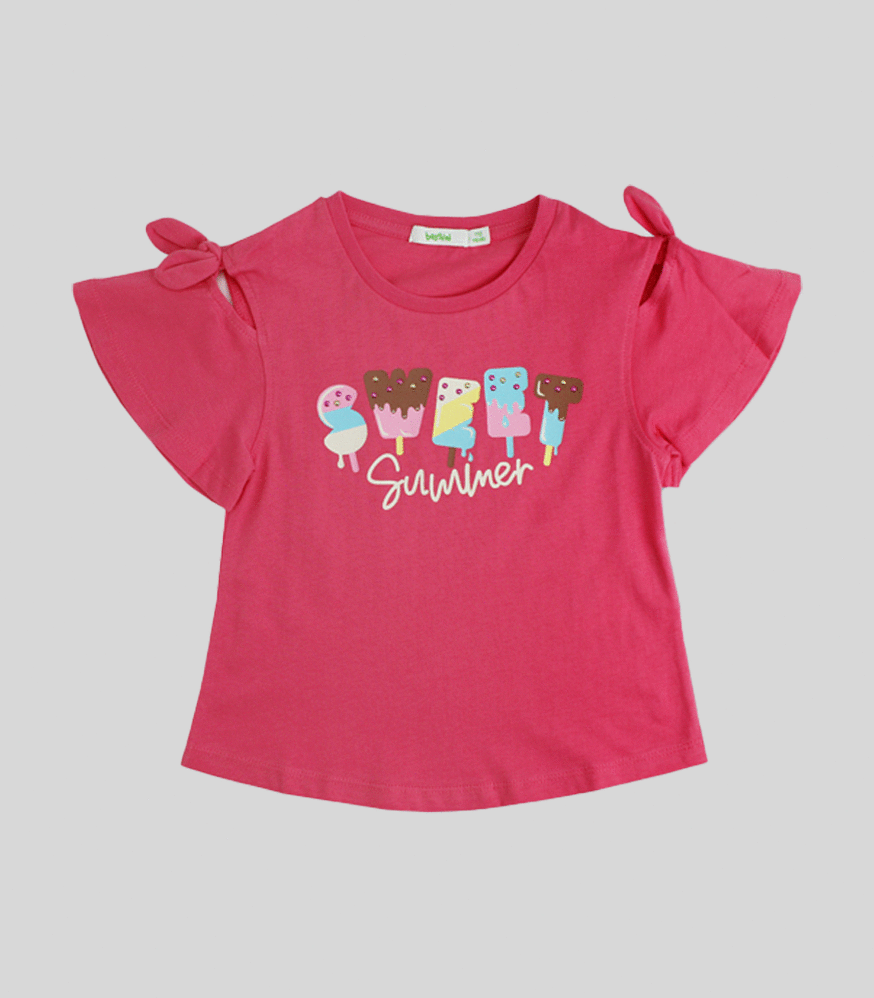 GIRLS



$19.90
Open Shoulder Graphic Tee
Product Code: 84-08190-50
Size Range: 110–160
Colour: Bright Coral/Paisley Purple
Material: Cotton Jersey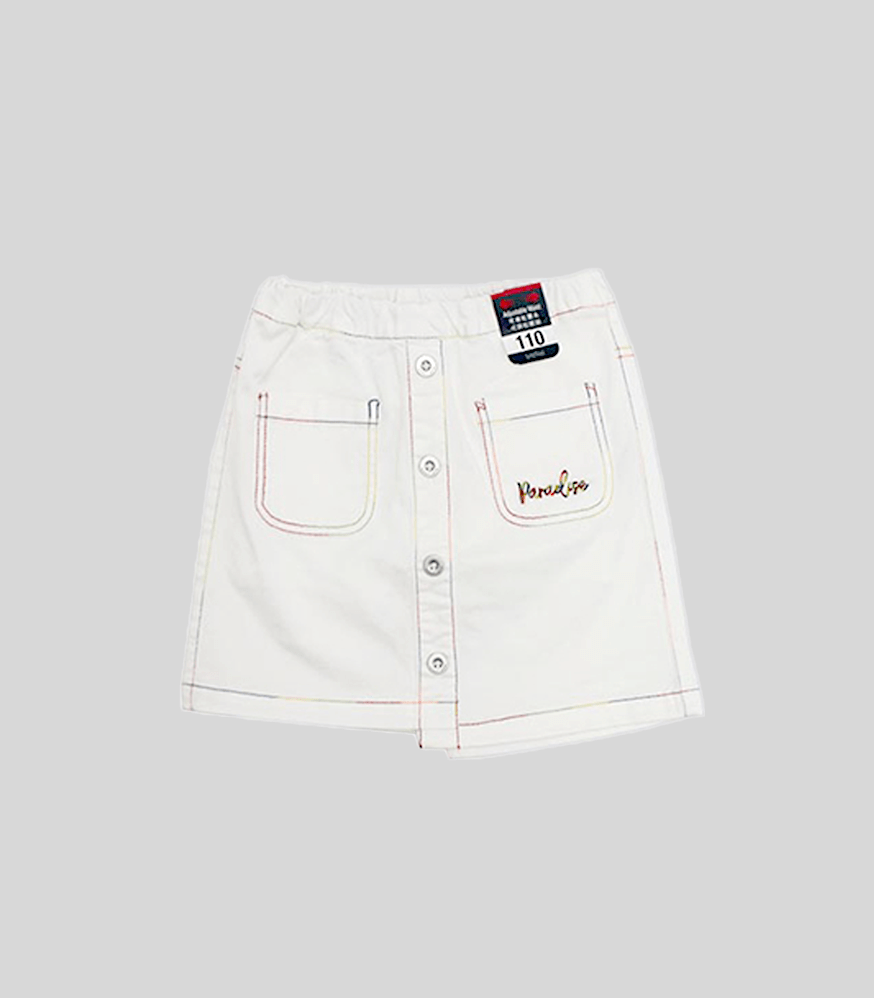 GIRLS



$33.90
Pull-On Skirt with Inner Shorts
Product Code: 84-14050-00
Size Range: 110-160
Colour: Off White
Material: Cotton Stretch Twill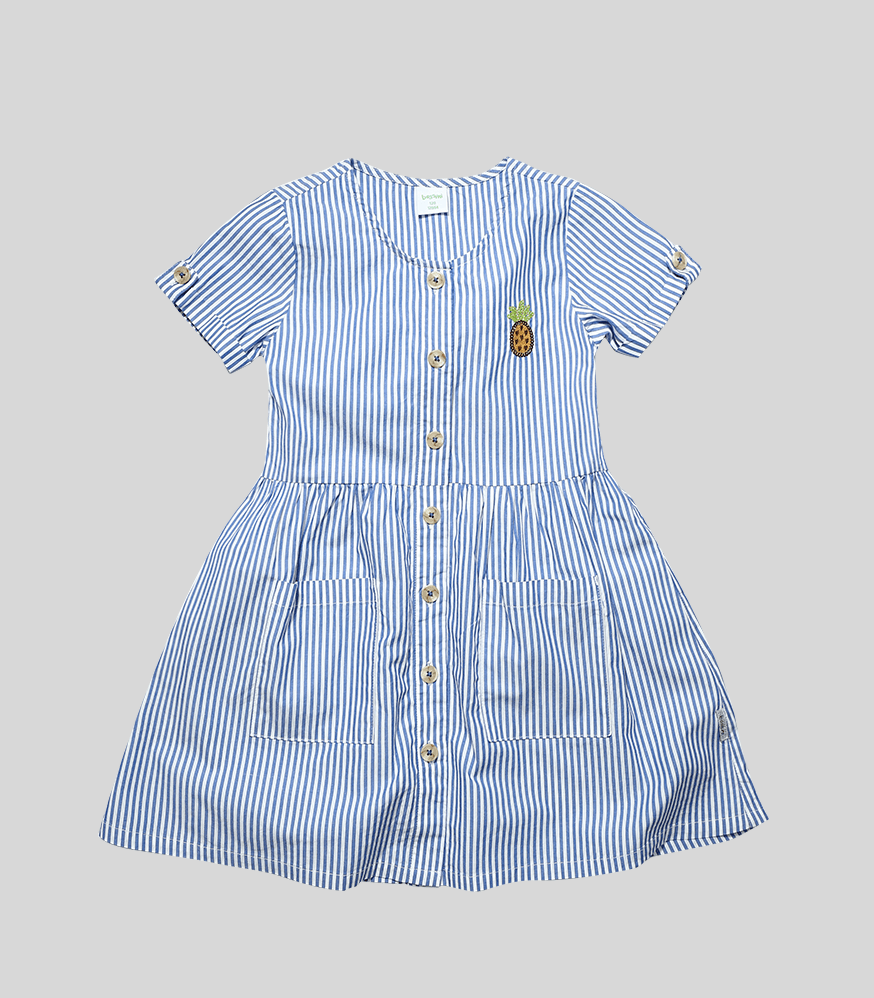 GIRLS



$39.90
Buttoned Down Striped Dress
Product Code: 84-19080-10
Size Range: 110–160
Colour: Blue Combo
Material: Cotton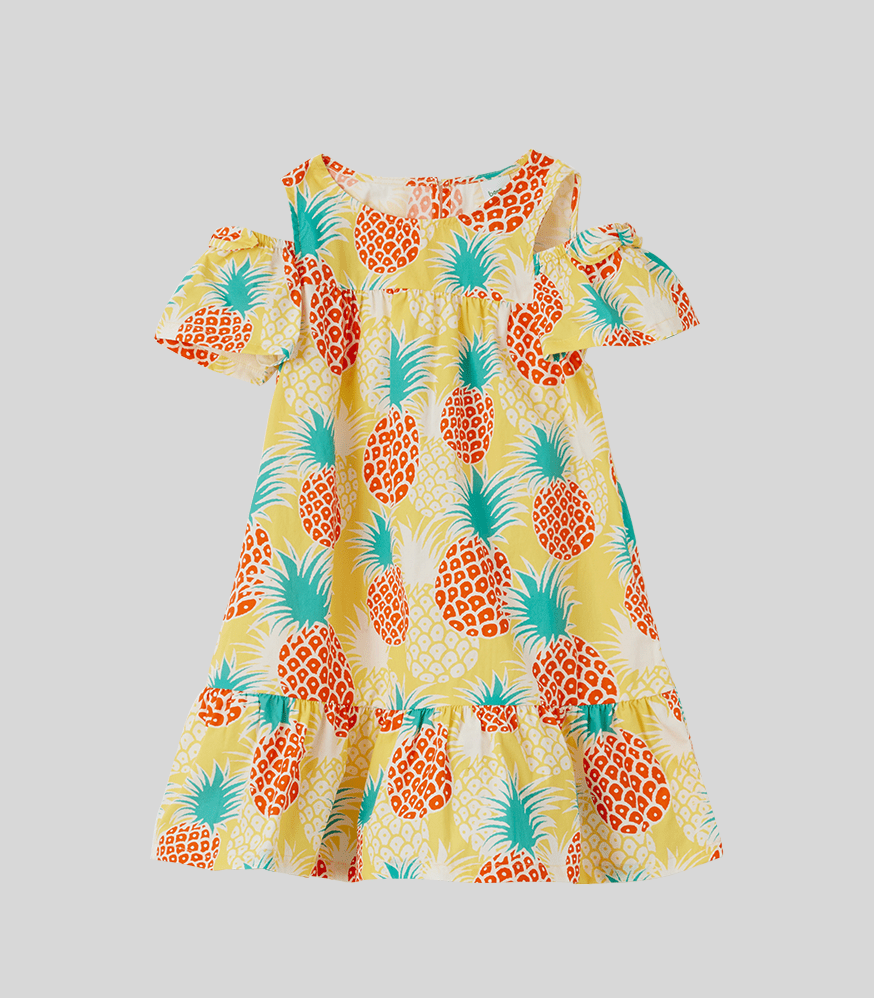 GIRLS



$39.90
Allover Print Open Shoulder Dress
Product Code: 84-19100-60
Size Range: 110–160
Colour: Off White
Material: Cotton Poplin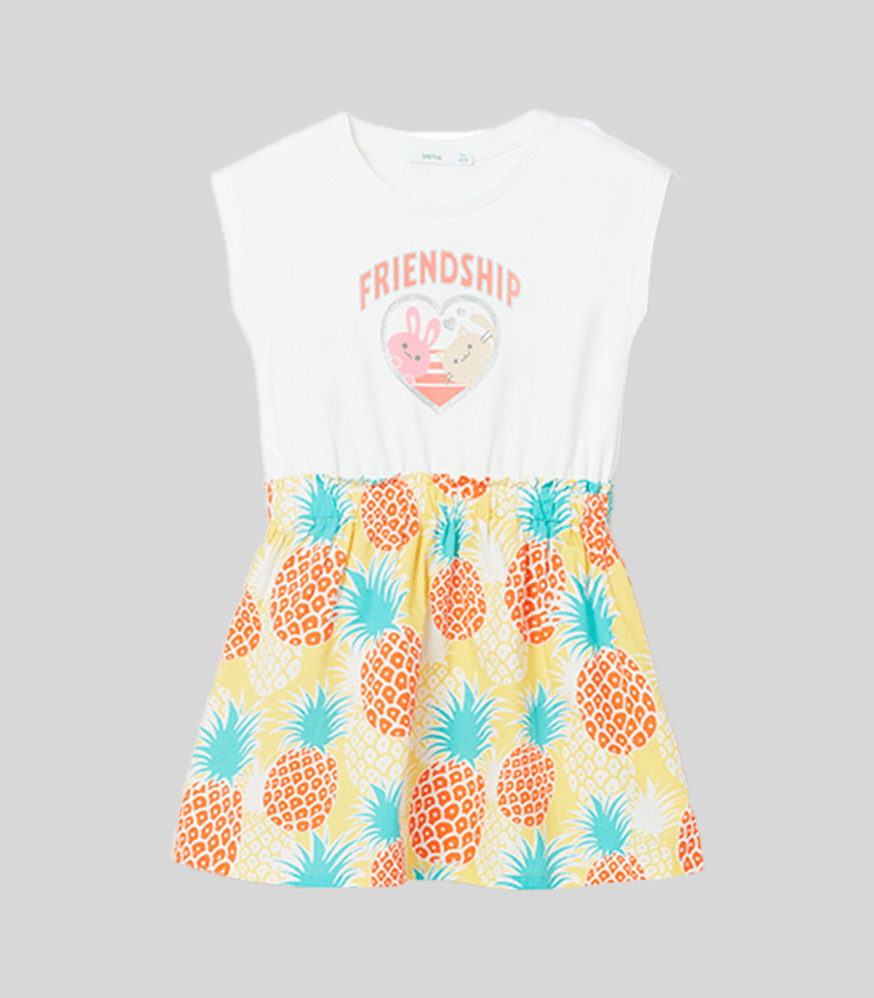 GIRLS



$39.90
Sleeveless Dress with All Over Hawaiian Print
Product Code: 84-36150-10
Size Range: 110–160
Colour: Off White
Material: Cotton Jersey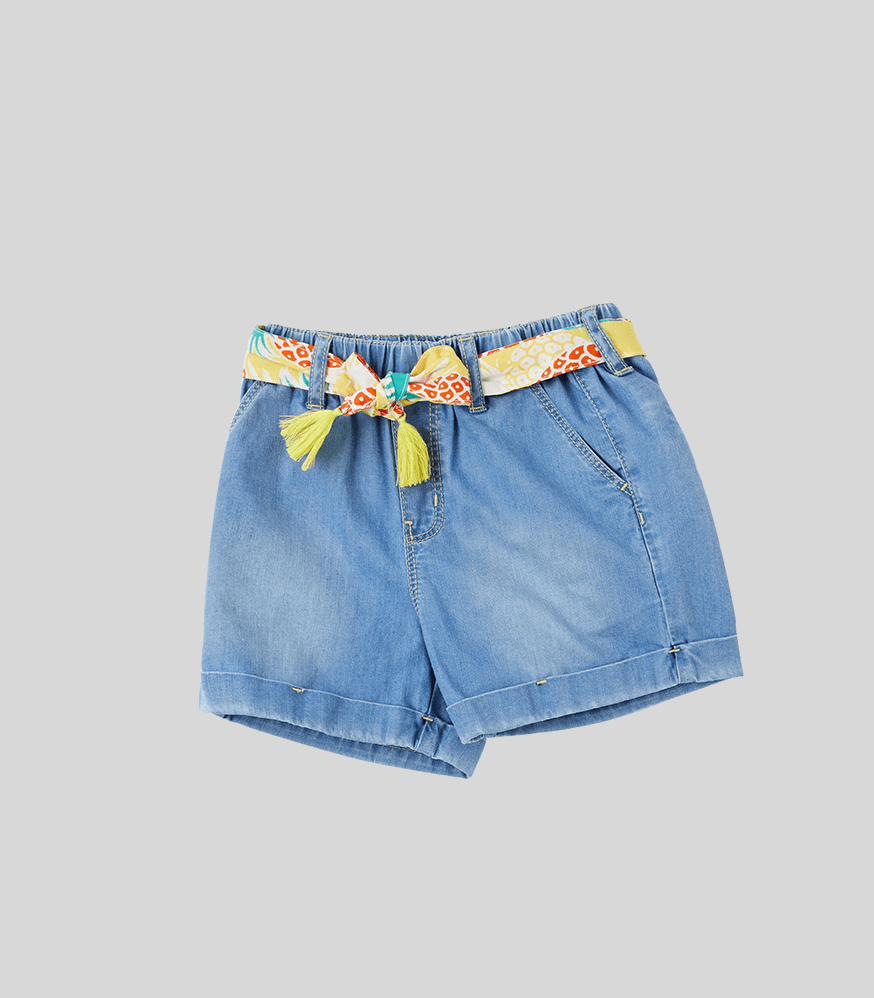 GIRLS



$33.90
Pull-On Denim Shorts with All Over Print Belt
Product Code: 84-42030-90
Size Range: 110–160
Colour: Light Indigo
Material: Cotton Denim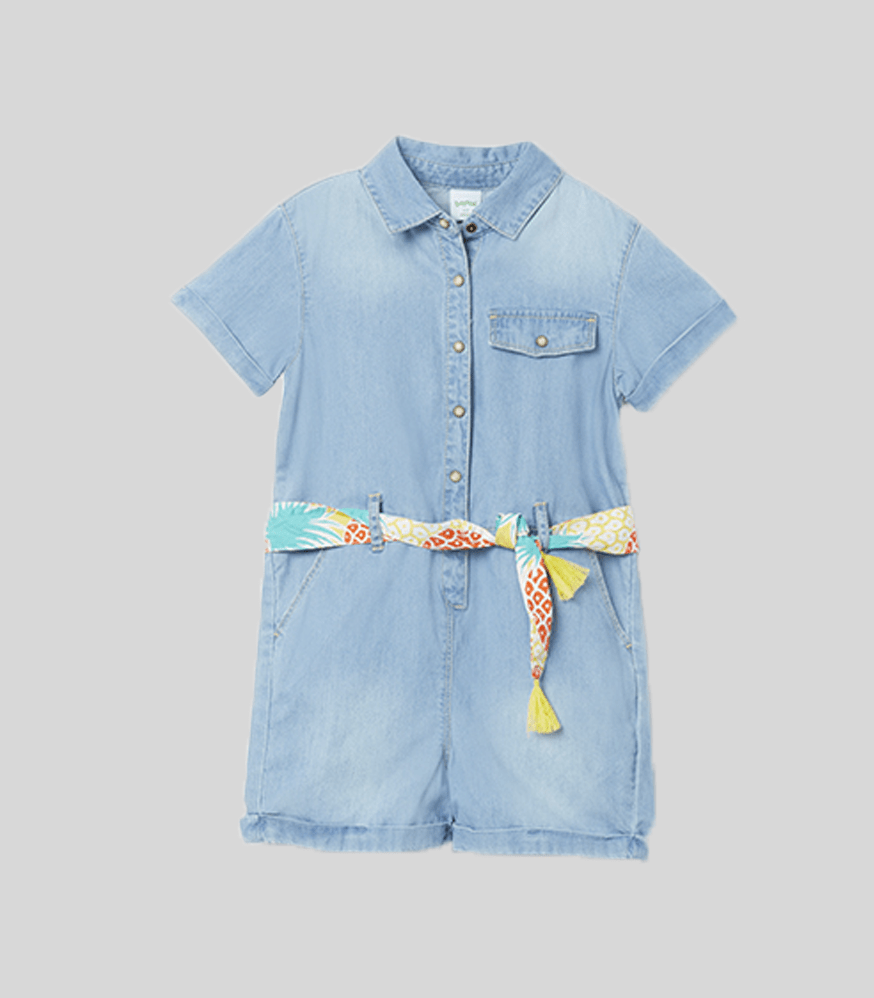 GIRLS



$39.90
Denim Overalls with All Over Print Belt
Product Code: 84-43020-70
Size Range: 120–160
Colour: Light Indigo
Material: Cotton Denim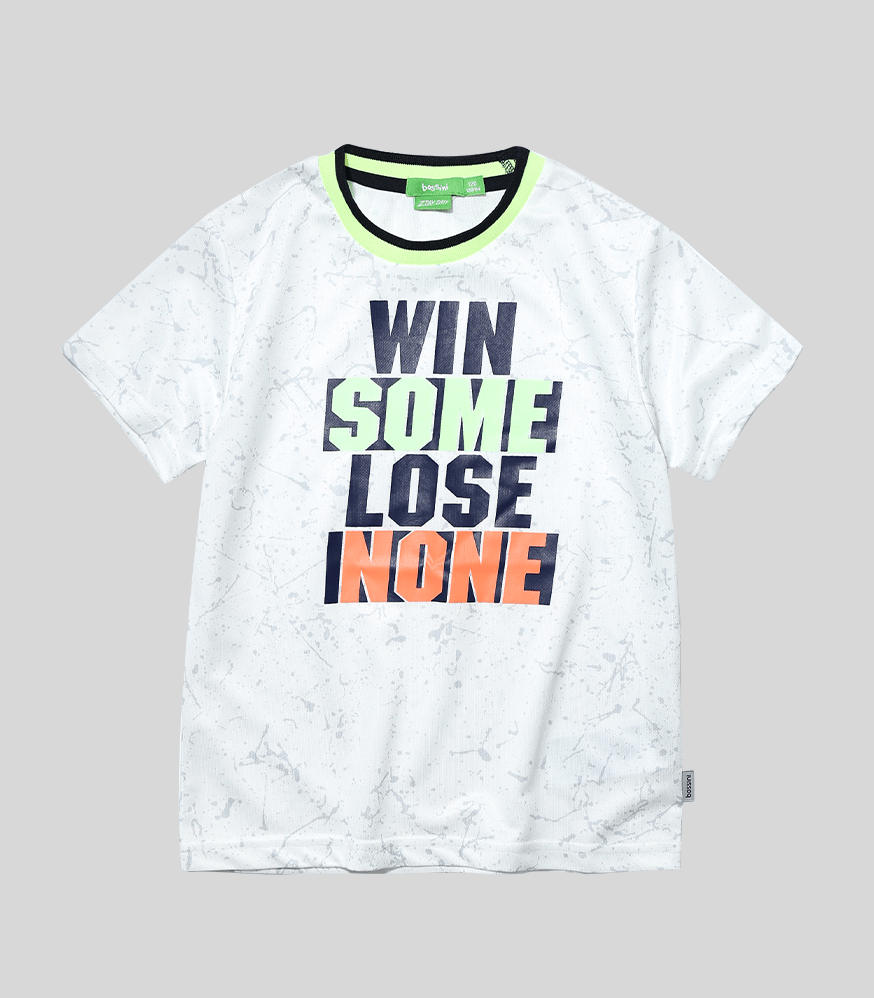 BOYS



$19.90
Quick-Dry Tee (Allover Print)
Product Code: 83-08100-50
Size Range: 110–160
Colour: Off White
Material: Polyester Dry Tech Pique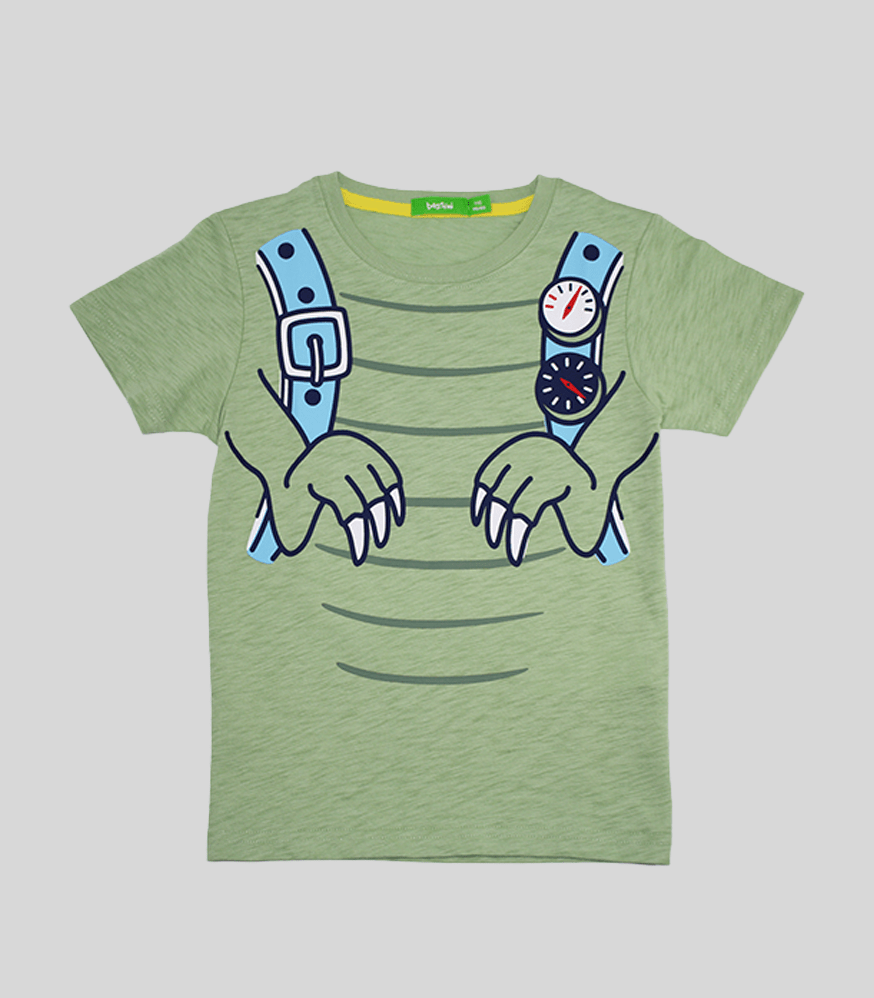 BOYS



$19.90
Graphic Tee (Dino Rocket Backpack)
Product Code: 83-08130-40
Size Range: 110–160
Colour: Soft Green
Material: Cotton Slub Jersey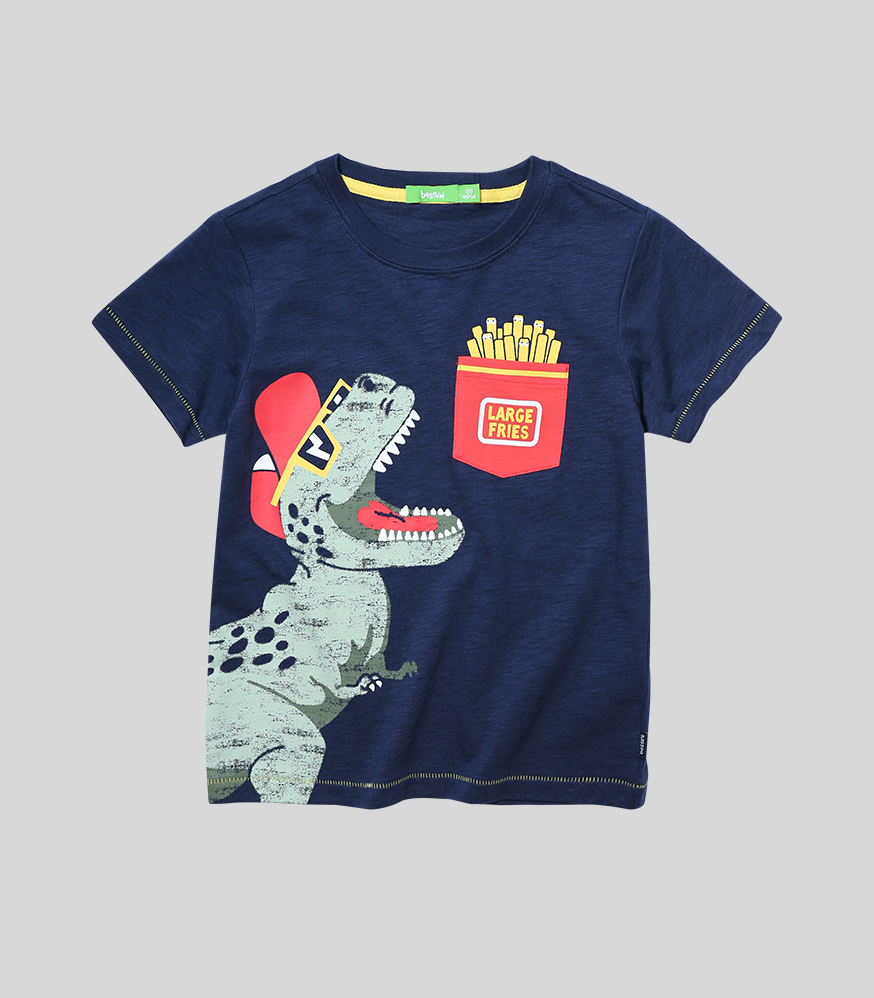 BOYS



$19.90
Pocket Tee (Dino Fries)
Product Code: 83-08140-00
Size Range: 110–160
Colour: Dark Marine
Material: Cotton Slub Jersey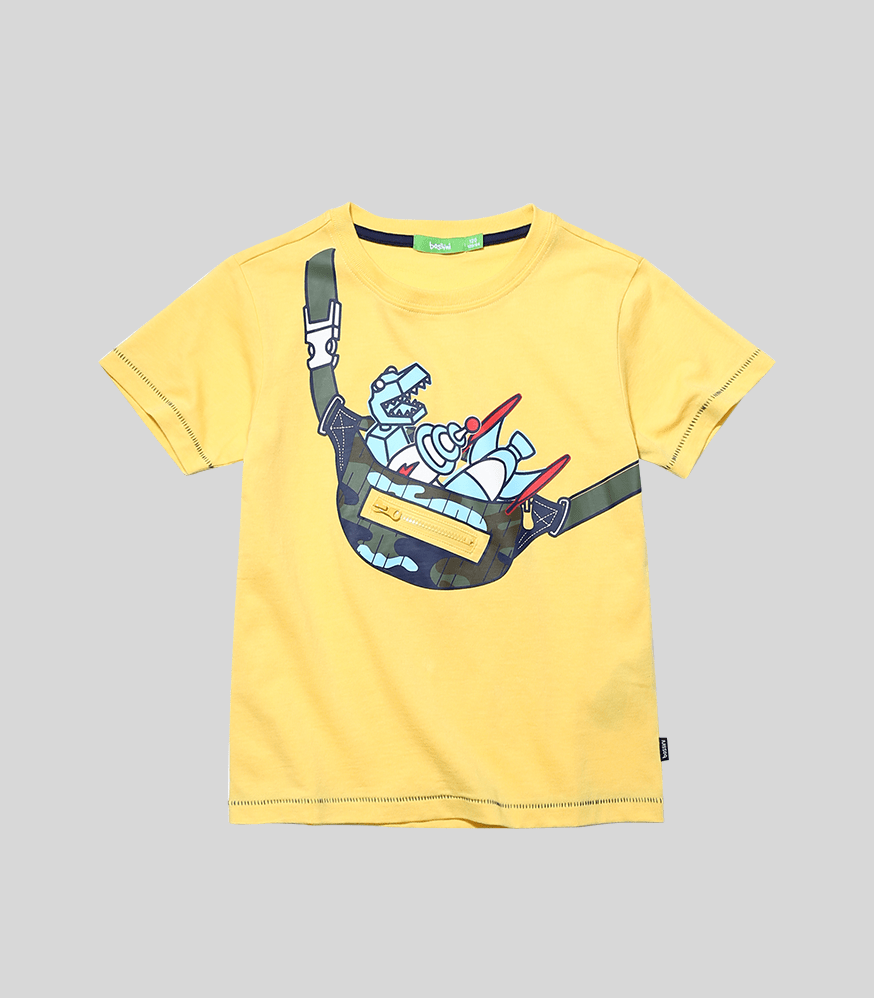 BOYS



$19.90
Graphic Tee (Dino Bag)
Product Code: 83-08160-30
Size Range: 110–160
Colour: Bright Yellow
Material: Cotton Jersey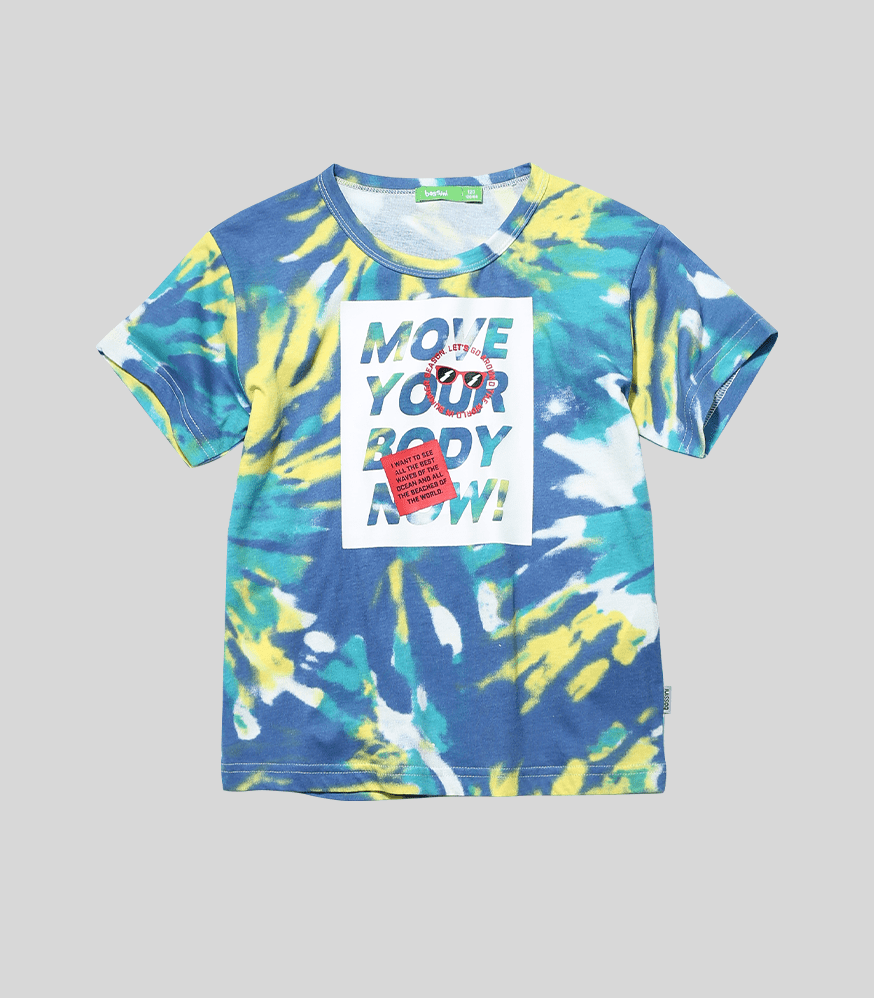 BOYS



$19.90
Tie Dye Graphic Tee
Product Code: 83-08180-60
Size Range: 110–160
Colour: Off White
Material: Cotton Jersey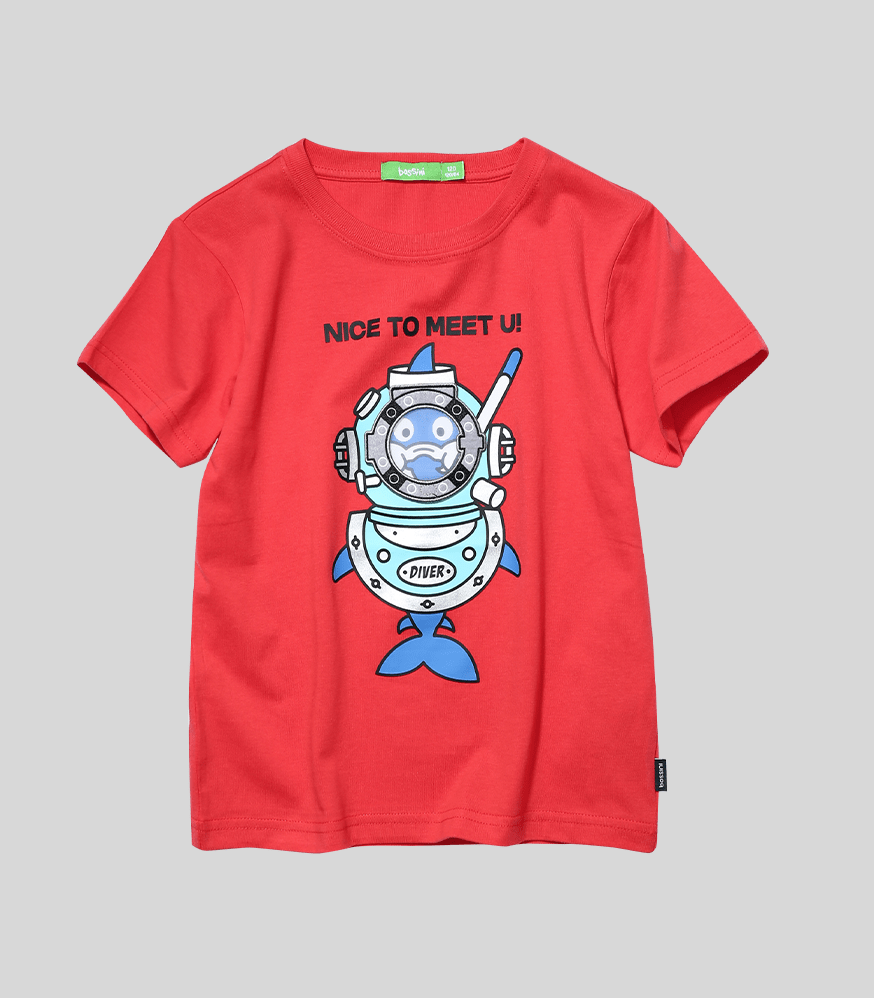 BOYS



$19.90
Graphic Tee with Applique
Product Code: 83-08250-20
Size Range: 110–160
Colour: Tango
Material: Cotton Slub Jersey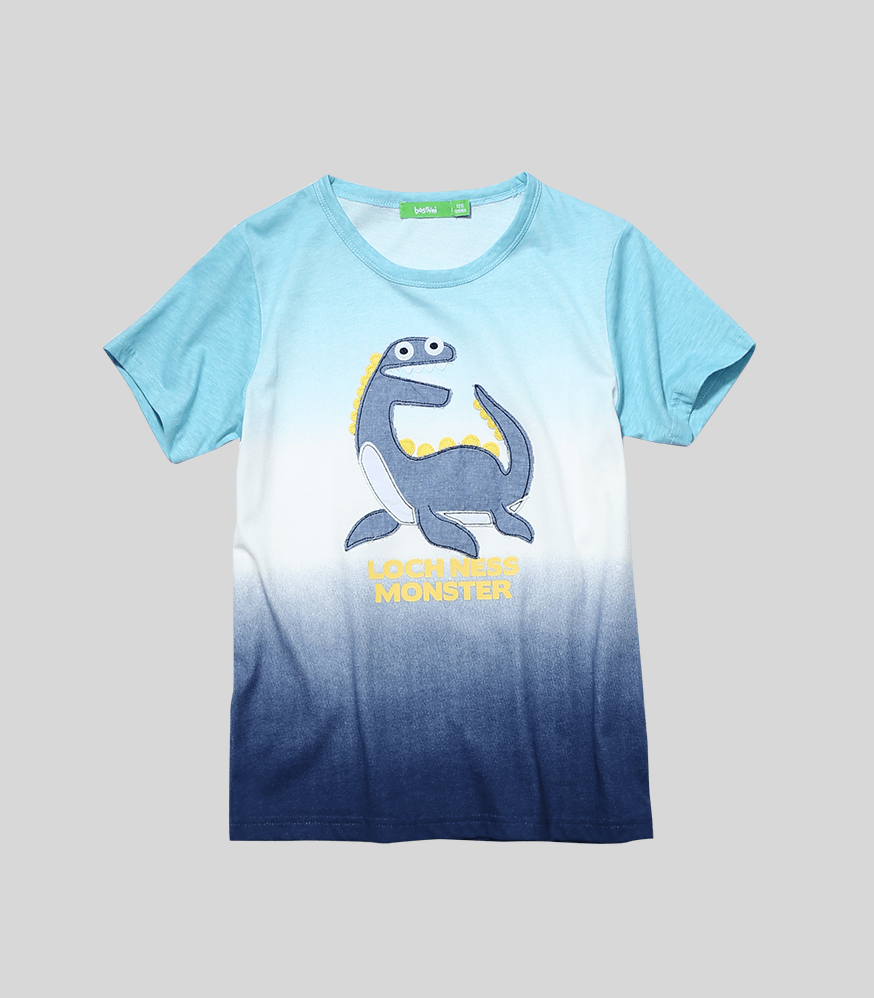 BOYS



$19.90
Dip Dye Graphic Tee
Product Code: 83-08260-90
Size Range: 110–160
Colour: Blue Combo
Material: Cotton Jersey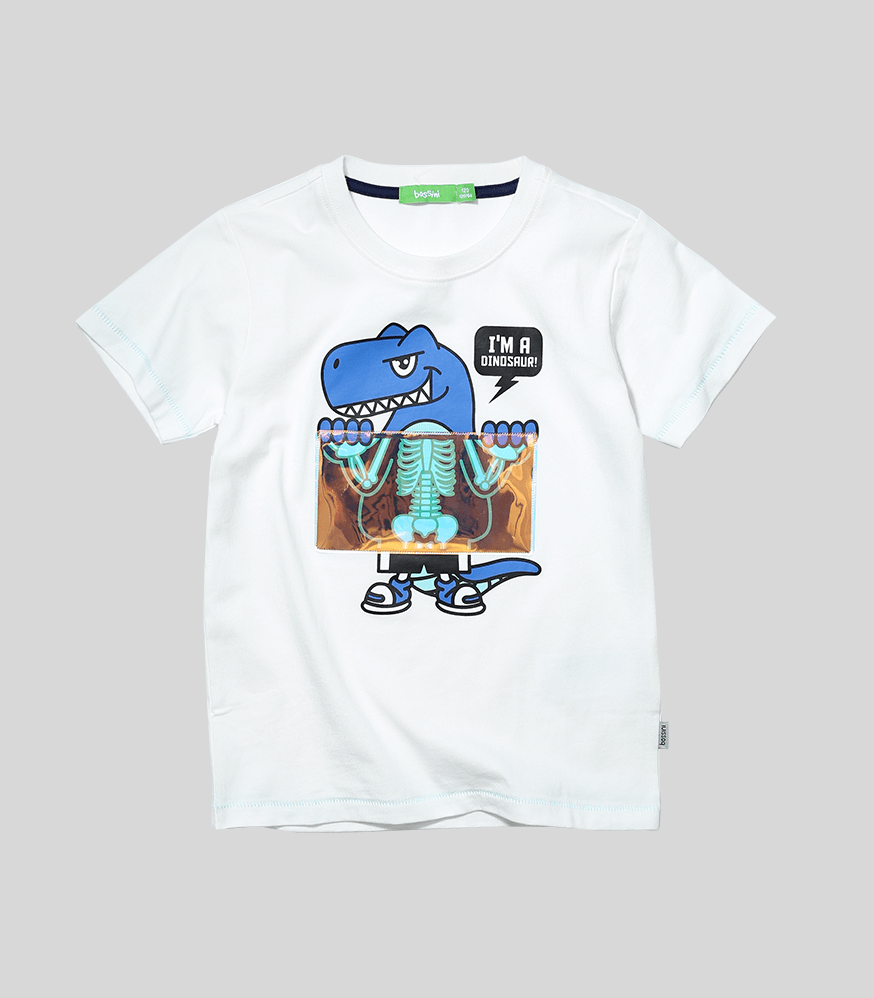 BOYS



$19.90
Graphic T-shirt with Holographic Film
Product Code: 83-08270-50
Size Range: 110–160
Colour: Off White
Material: Cotton Jersey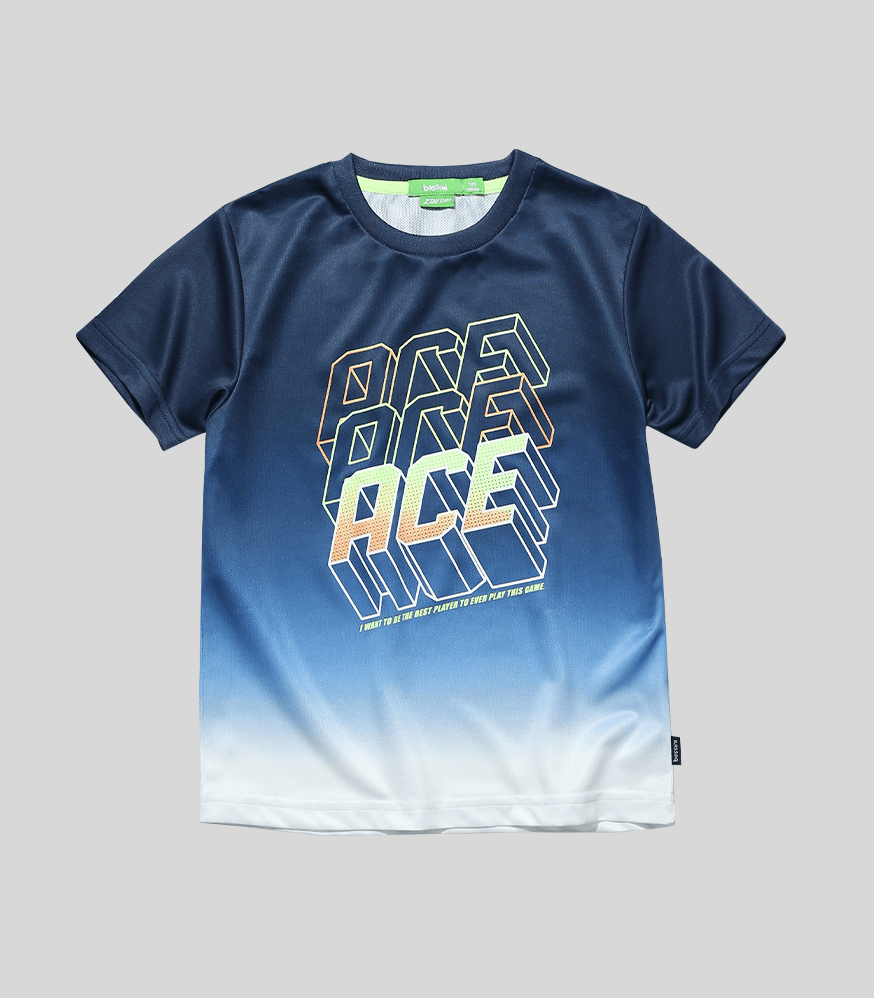 BOYS



$19.90
Regular fit Dip Dye Print T-Shirt
Product Code: 83-08330-50
Size Range: 110–160
Colour: Navy Combo
Material: Polyester Dry Tech Pique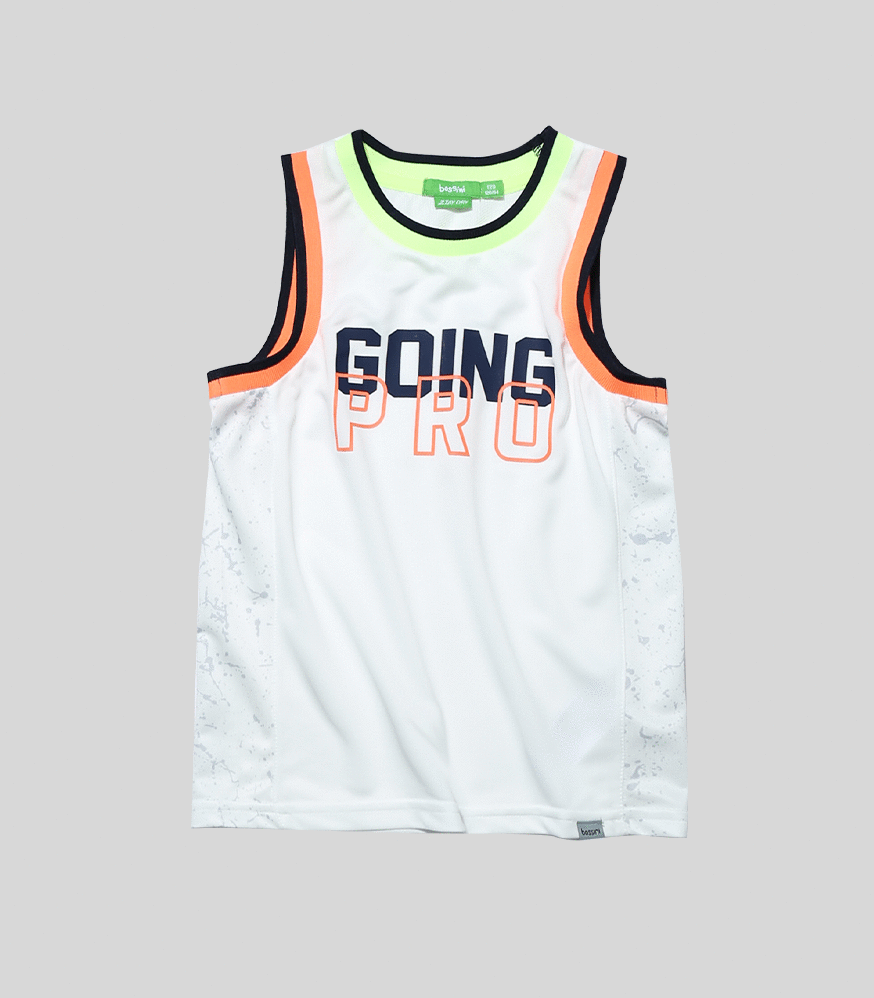 BOYS



$19.90
Regular Fit Dry Tank Top
Product Code: 83-09010-00
Size Range: 110–160
Colour: Off White/Cadet Blue
Material: Polyester Dry Tech Pique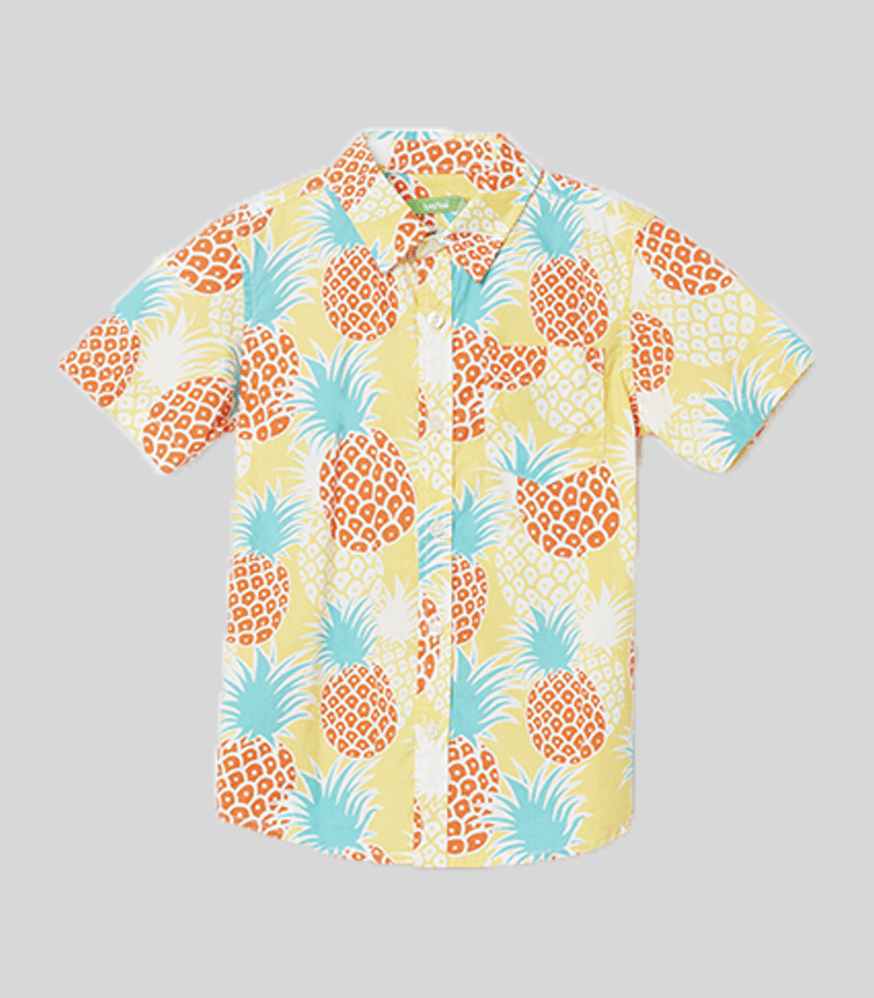 BOYS



$33.90
All Over Print Hawaiian Shirt
Product Code: 83-10050-90
Size Range: 110–160
Colour: Off White
Material: Cotton Poplin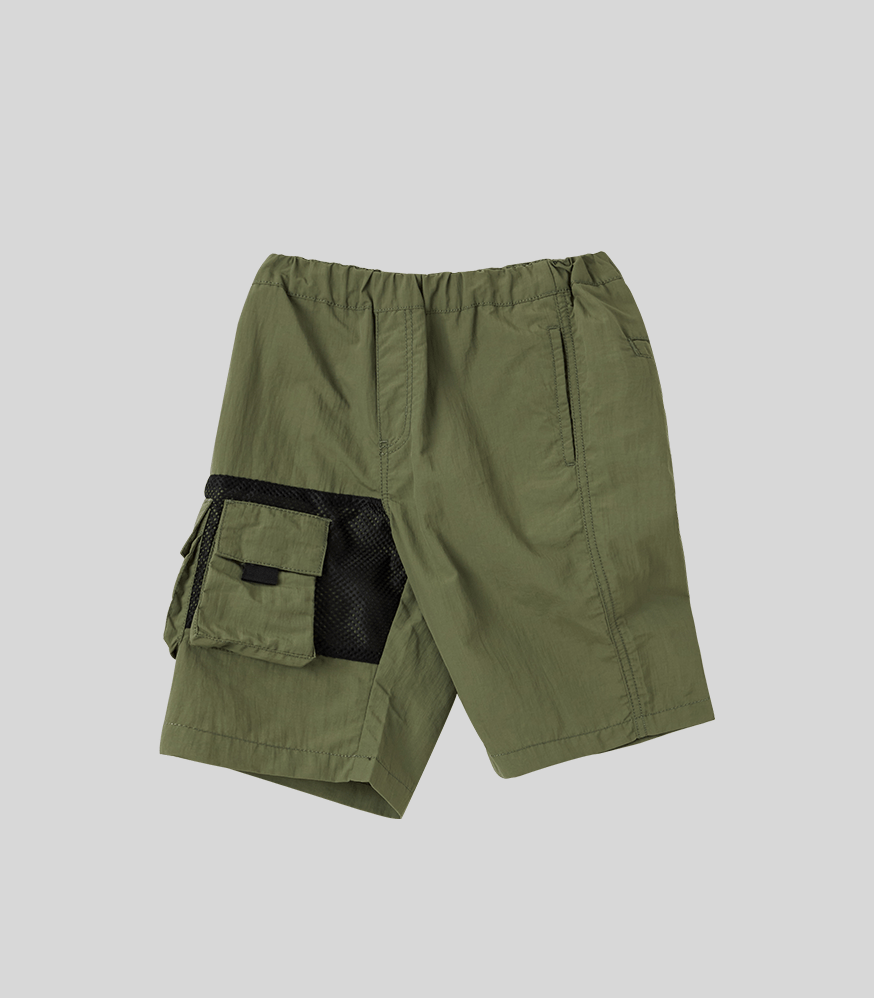 BOYS



$33.90
Pull-On Quick-Dry Cargo Shorts
Product Code: 83-12010-20
Size Range: 110–160
Colour: Dull Olive
Material: Nylon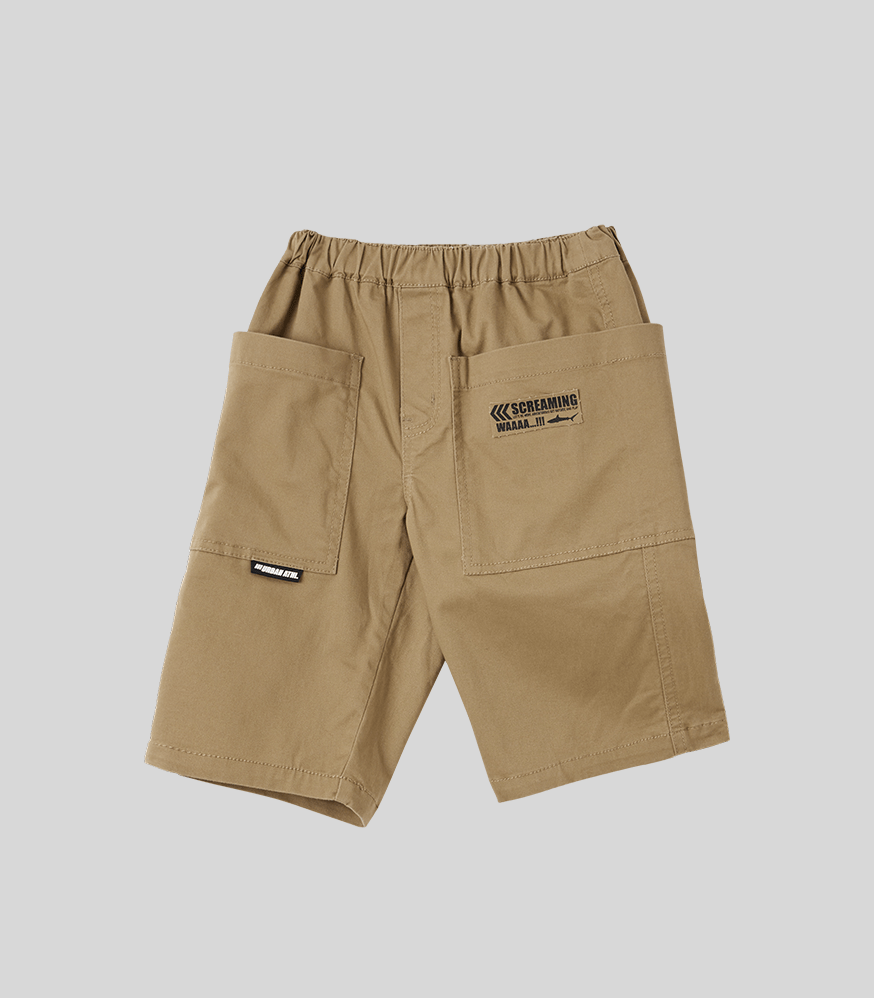 BOYS



$33.90
Pull-On Quick-Dry Cargo Shorts
Product Code: 83-12020-90
Size Range: 110–160
Colour: Wood Ash
Material: Stretch Twill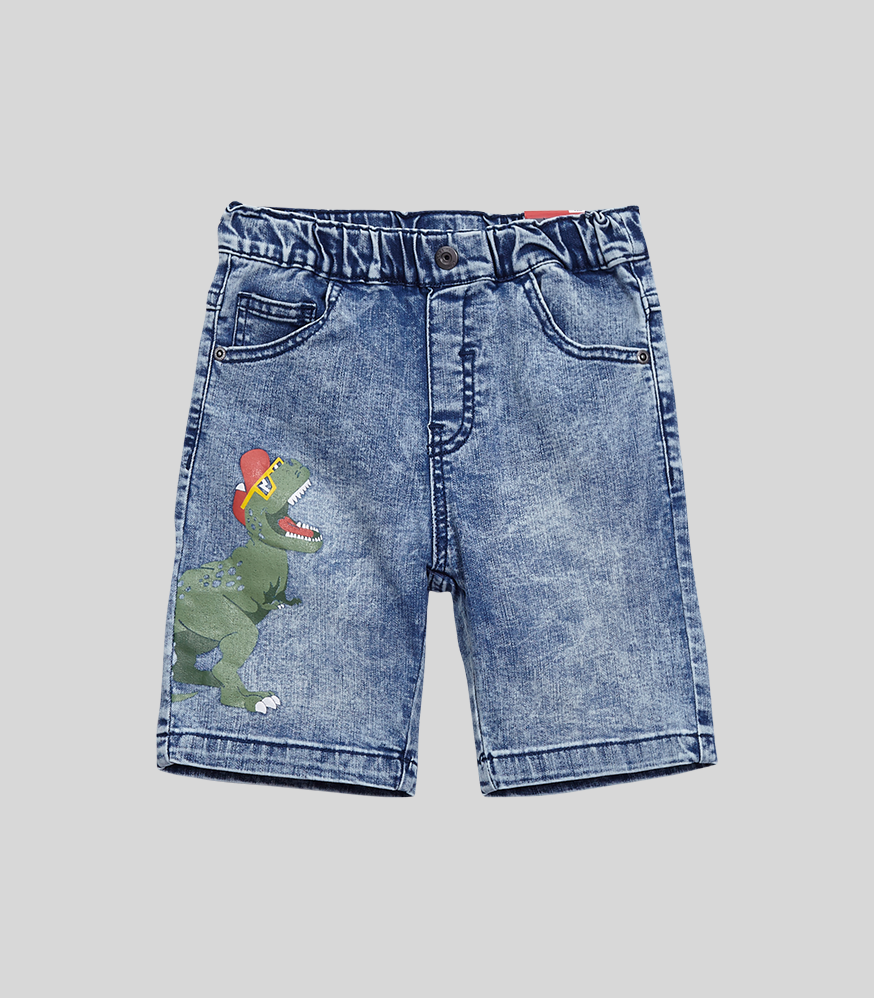 BOYS



$33.90
REPREVE Denim Shorts with Felt Applique
Product Code: 83-42010-30
Size Range: 110–160
Colour: Indigo
Material: REPREVE Stretch Denim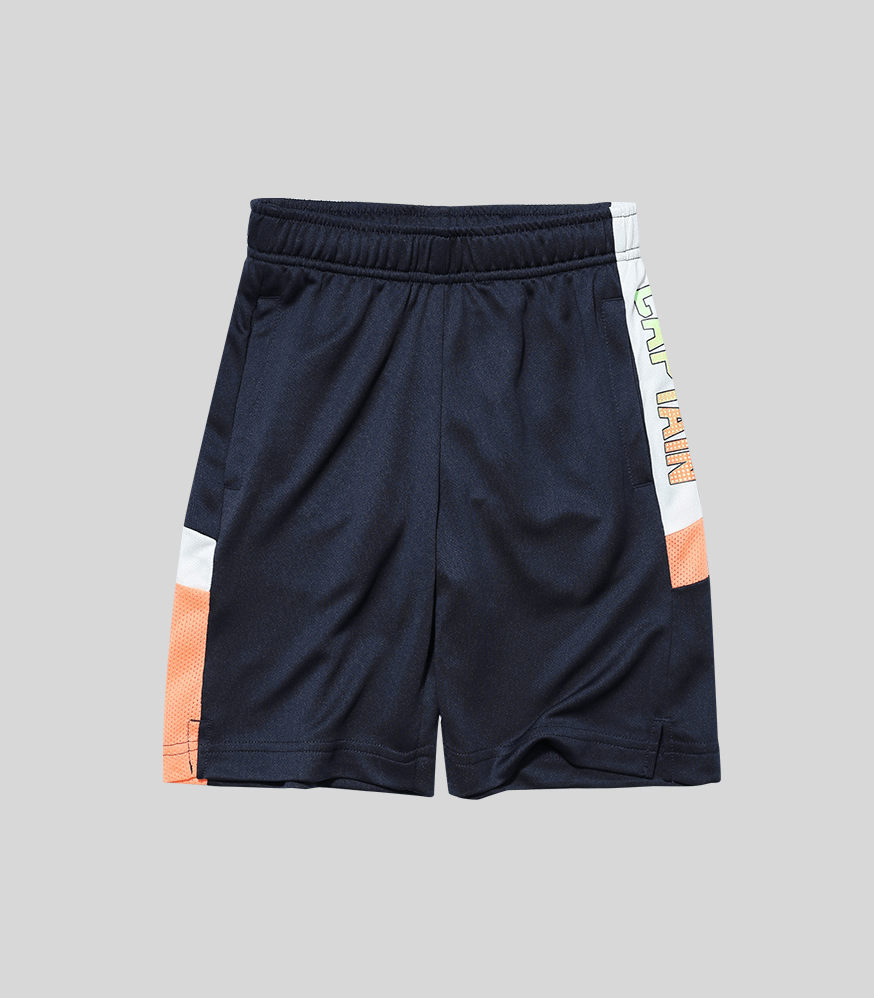 BOYS



$23.90
Pull-On Knit Shorts
Product Code: 83-53030-40
Size Range: 110–160
Colour: Old Navy
Material: Polyester Dry Tech Pique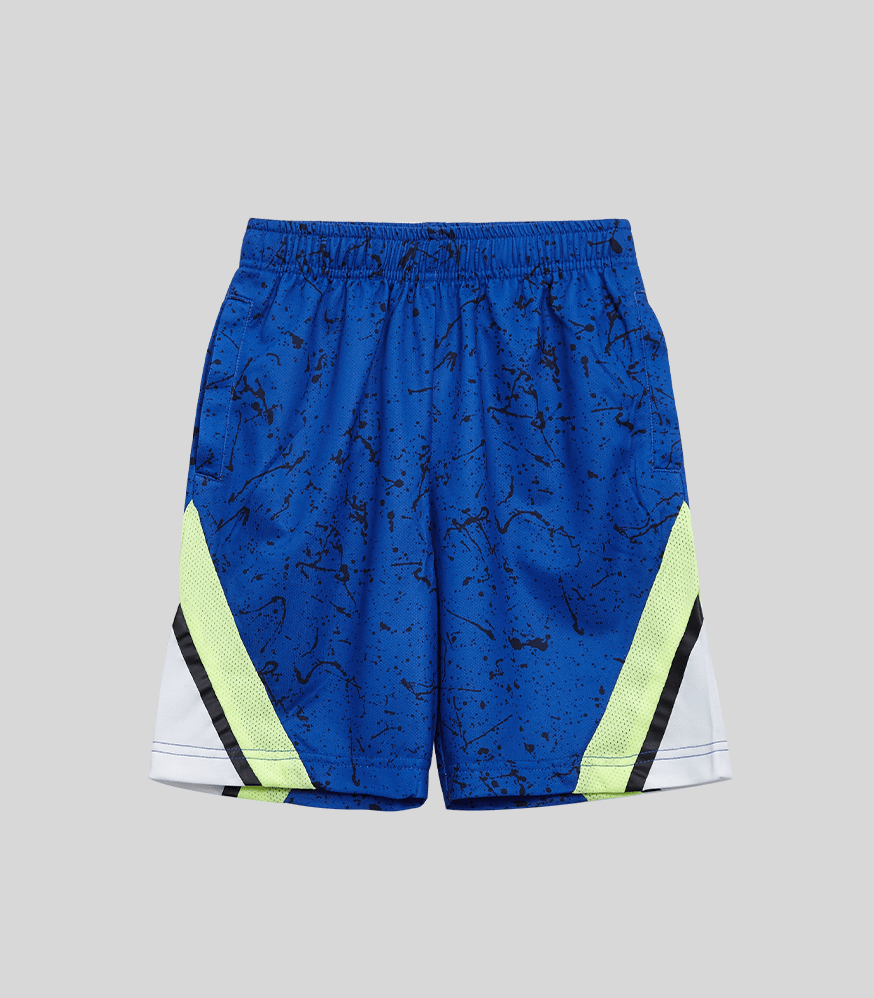 BOYS



$23.90
Pull-On Dry Tech Knit Shorts
Product Code: 83-53120-30
Size Range: 110–160
Colour: Cadet Blue
Material: Polyester Dry Tech Pique