A green alternative to the classic spring/summer staple, the Repreve® denim collection features denim jeans and denim shorts made from upcycled plastic bottles. If you are thinking of purchasing your next pair of denim, purchase a pair of Repreve® jeans. Reduce your environmental impact; wear denim made better, for a better world.
Serving bossini's new concept of Urban Athleisure (UA), the Repreve® denim collection is inspired by the urbanite's lifestyle need for all-day comfort and performance. Besides being made from a sustainable material, every Repreve® denim is embedded with a cooling effect, soft, stretchable.
The Repreve ® Denim SS20 collection is available at bossini stores islandwide now. Look out for our green hanger tags then to identify Repreve® denim at our stores.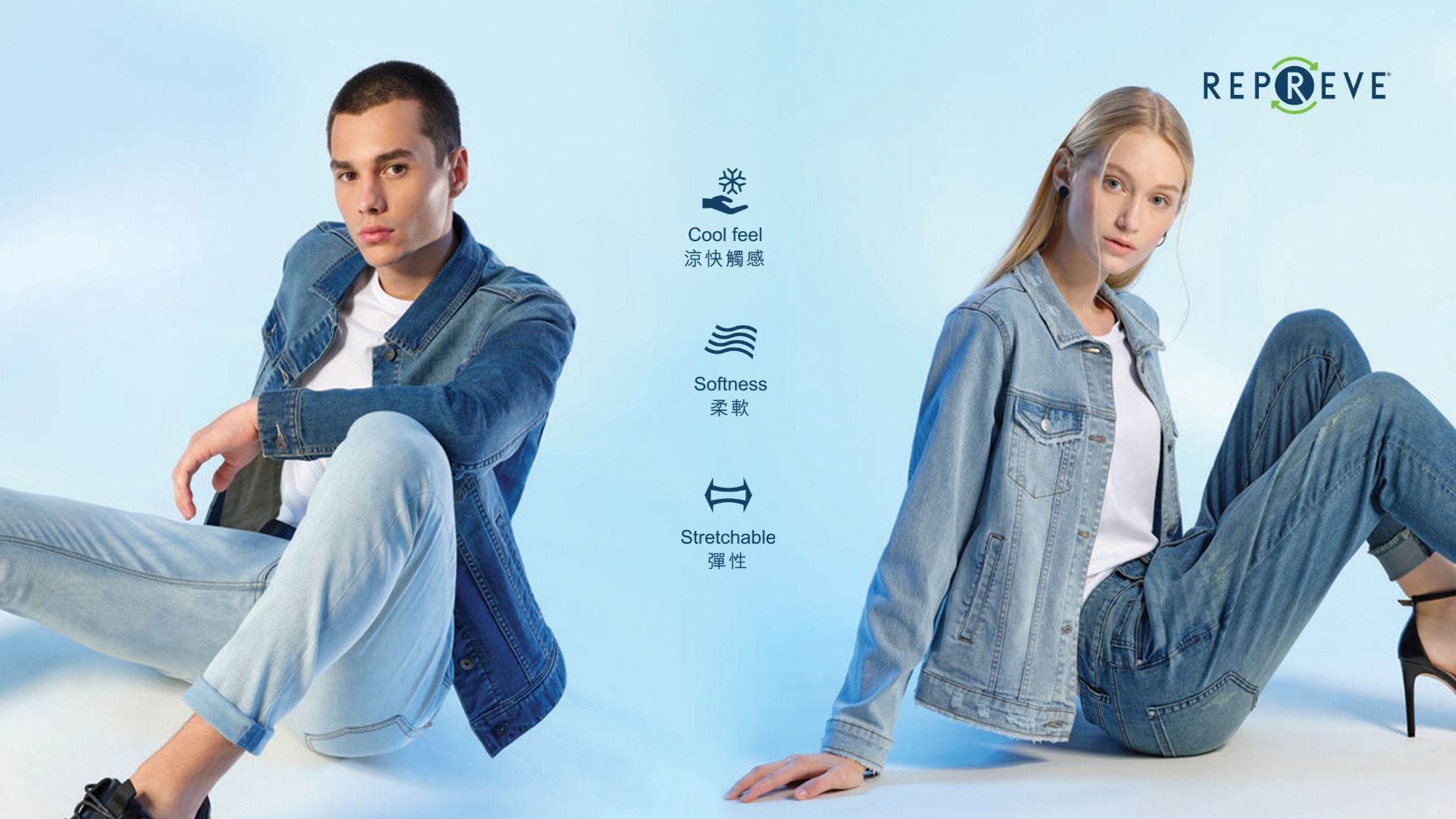 What is Repreve®?
REPREVE® fibre is made from a sustainable process of turning plastic bottles into plastic chips, then to yarn while cutting back the use of new petroleum, emitting fewer greenhouse gases and using less water and energy in the process.