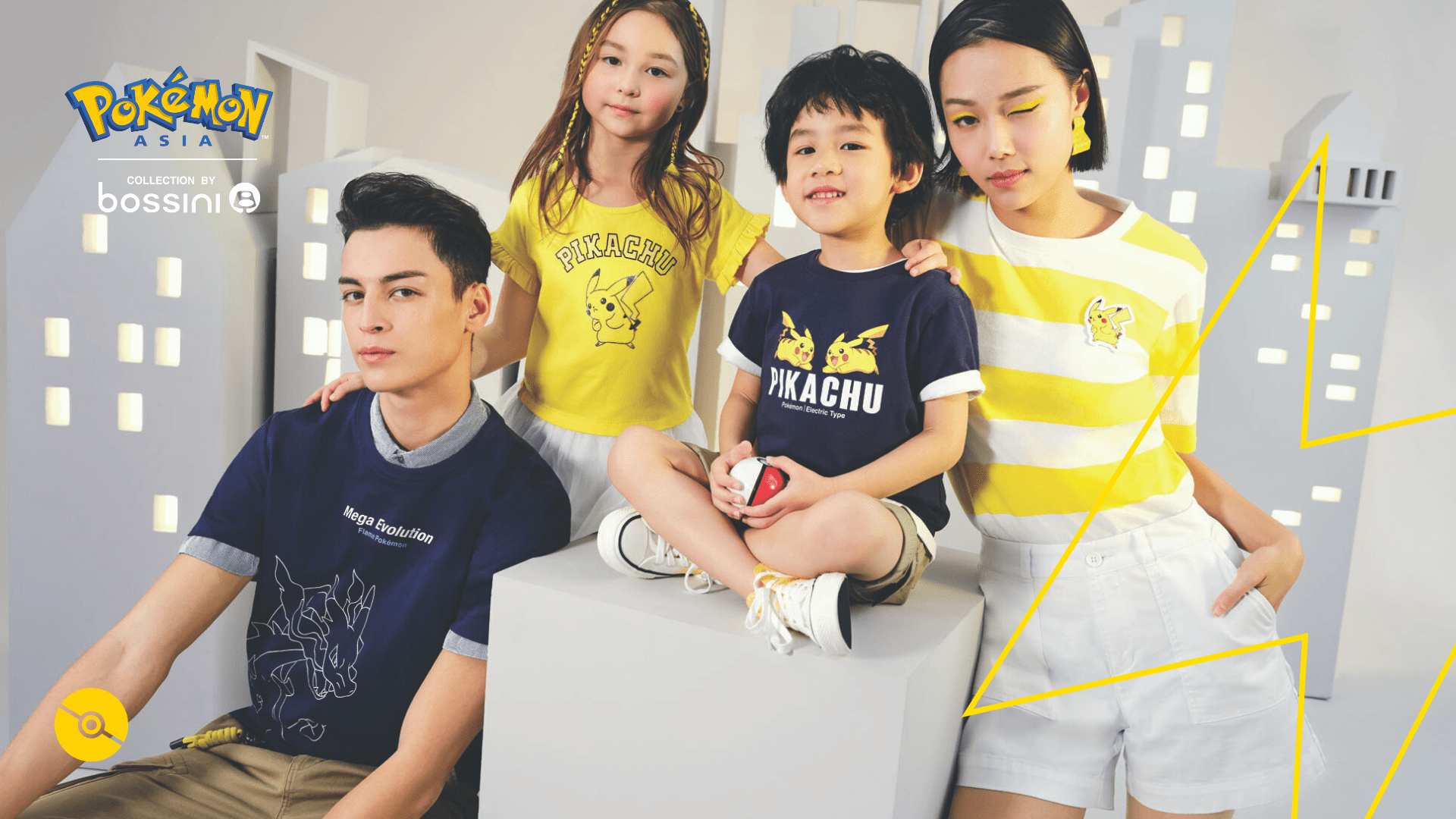 Pokémon Collection from bossini
Gotcha!
'Gotcha!' is inspired by the friendship and support between these Pokémon and their trainers. In the same vein, the Pokémon collection by bossini aims to encourage all to work towards their dreams in 2020.
The Pokémon collection by bossini is mainly fronted by Pikachu. The women's range feature other first generation characters—Eevee, Jigglypuff and Snorlax as well as rare psychic-type Pokémon—Mew, Umbreon and Espeon. Fans who have followed the popular anime throughout the years will also be pleased to know that the collection also features Pokémon of different types and different generations. Legendary weather trio (Primal Kyogre and Primal Groudon, both which have undergone primal reversion) and other flying type Pokémon including Lugia (another legendary), Gyarados and the Mega Charizard X are represented on the men's t-shirts.
With a wide range of styles available, aspiring Pokémon trainers can get stadium-worthy merchandise from $23.90 (for kids' graphic tee). The kids range include bottoms such as shorts and skorts and more Pokémon merchandise including socks and headwear. Prices stated are before discount. Please enquire for stock availability and our latest promotions.