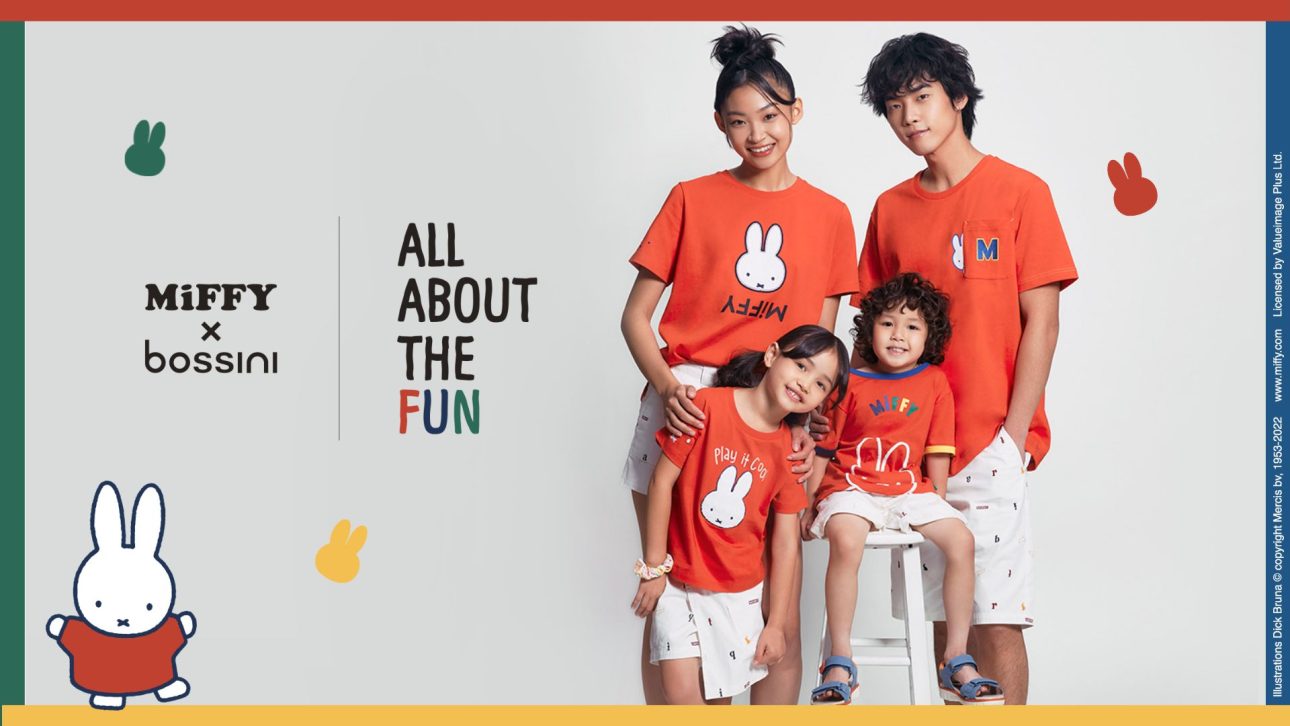 All About the Fun
bossini x Miffy
bossini x miffy commemorates Miffy's 68 years in the year of the Rabbit in 2023 with a collaboration collection, "All About the Fun". The collection amplifies bossini's core values of "Be Happy" through miffy's innocence, positivity and adventurous spirit.
bossini X miffy "All About the Fun" Fall/Winter 2022 collection will be available in-store from 24 Dec 2022 and for online purchase on Shopee Mall in late Dec 2022. Bossini members enjoy 10% off for their purchase in-store.
Prices stated are before discount. Information and offers are accurate at time of publish, subject to changes without prior notice. View our full store listing here.